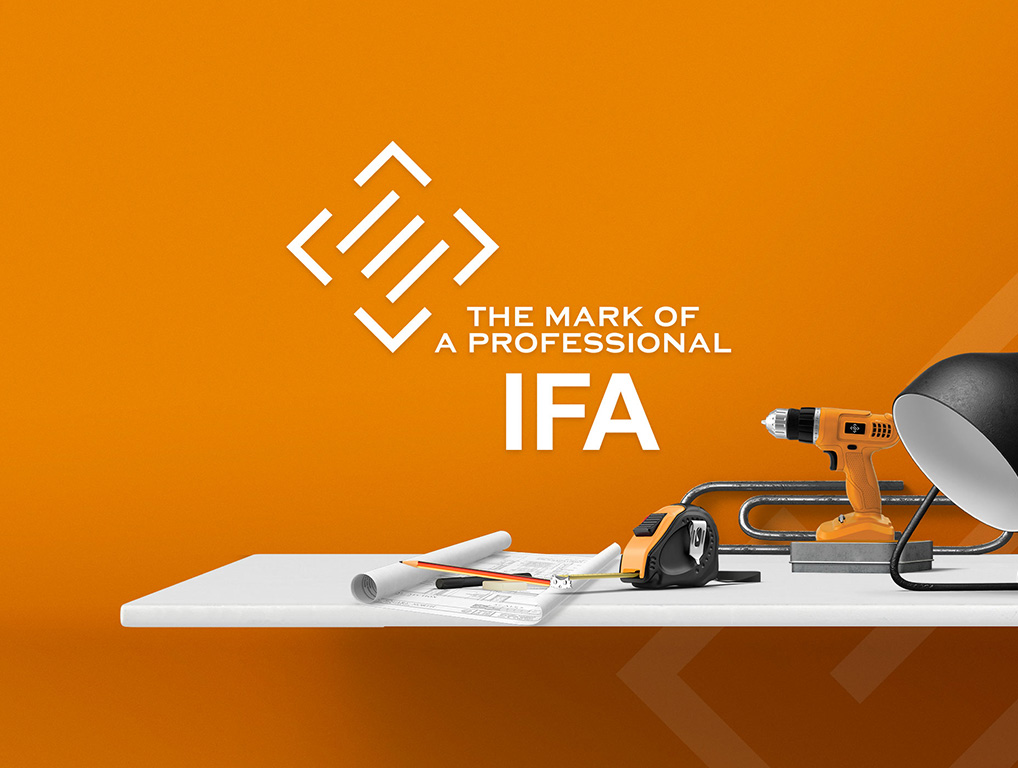 IFA
Interior Fitout Association
Late last year our Association decided to rebrand, and we set ourselves a conservative timetable of 18 months for the project. A few months later, the Covid-19 pandemic knocked the world for a six, so we pivoted and opted to expedite our project as a matter of urgency. We gave ourselves a very compressed 6 months' timetable from start to finish to rebrand, rename and relaunch the new organisation.
After reviewing numerous proposals from many rebranding companies both big and small we selected psyborg® to steer us through the process.
Almost immediately Daniel "got us" and understood exactly what we were wanting to achieve. He identified the clear path that we needed to follow and worked closely with our staff to make it happen. His responsive and enthusiastic involvement in our project made it both seamless and enjoyable and our new brand was implemented with consummate ease.
psyborg® embraced the urgency of the project and developed marketing and communications plans, updated business stationery, developed our new brand style guide, corporate video and helped with the launch of our social media communications all within a very compressed timeframe.
He was always accessible to offer expert advice and discuss any aspects of the project as we went through the design, development and implementation phases of the project.
It was a pleasure doing business with Daniel and the psyborg® team and we would gladly recommend him to any business seeking a very personal and hands on approach with their rebranding requirements.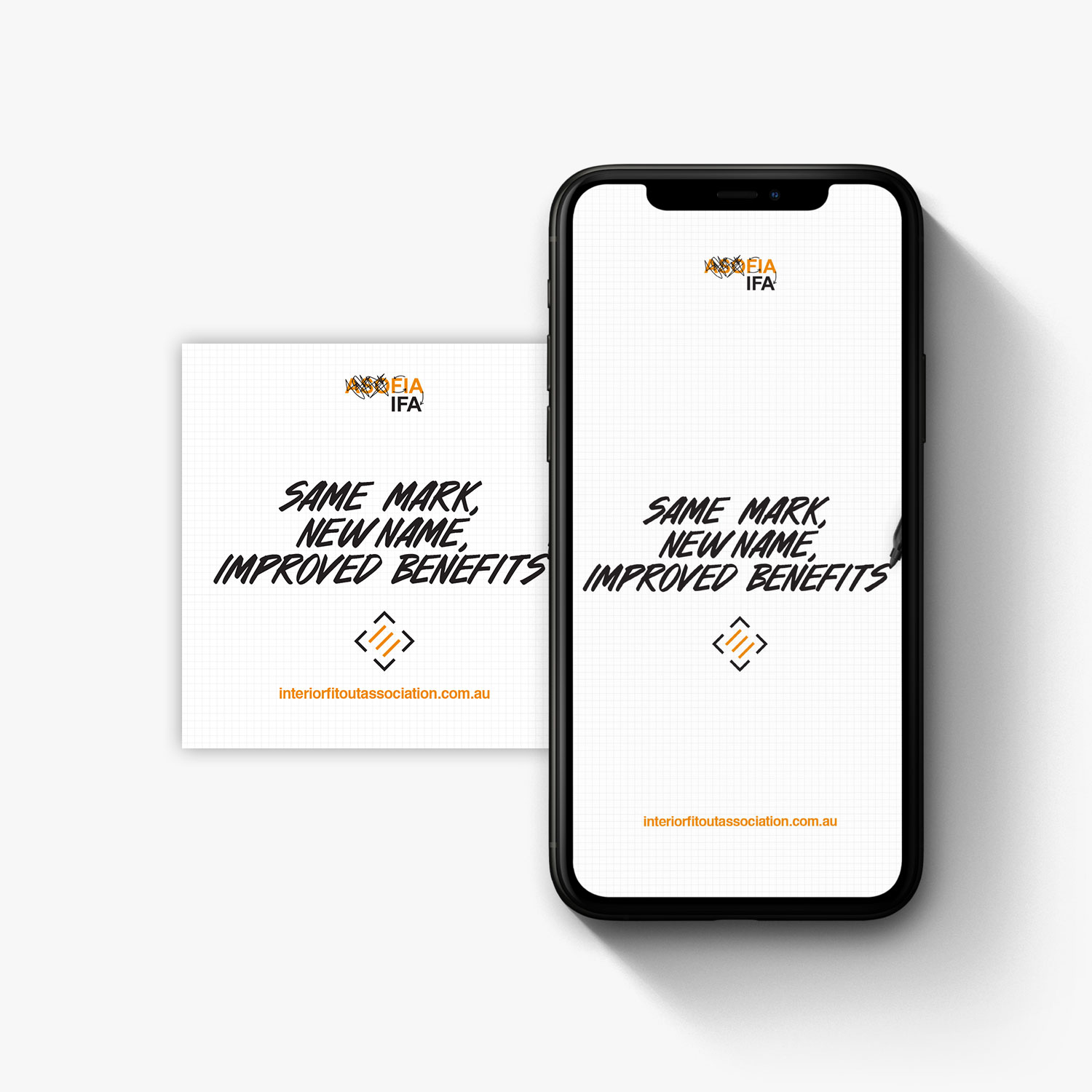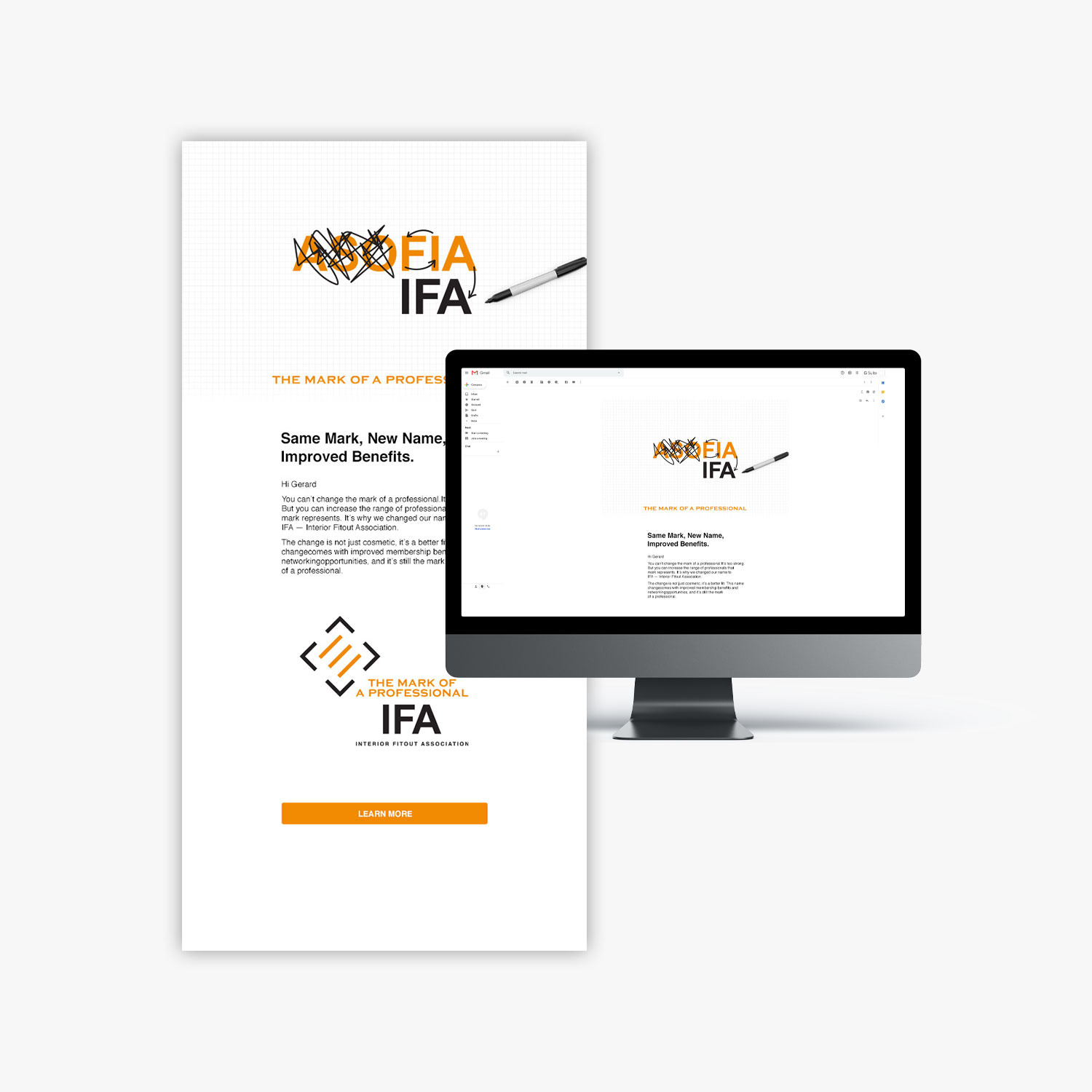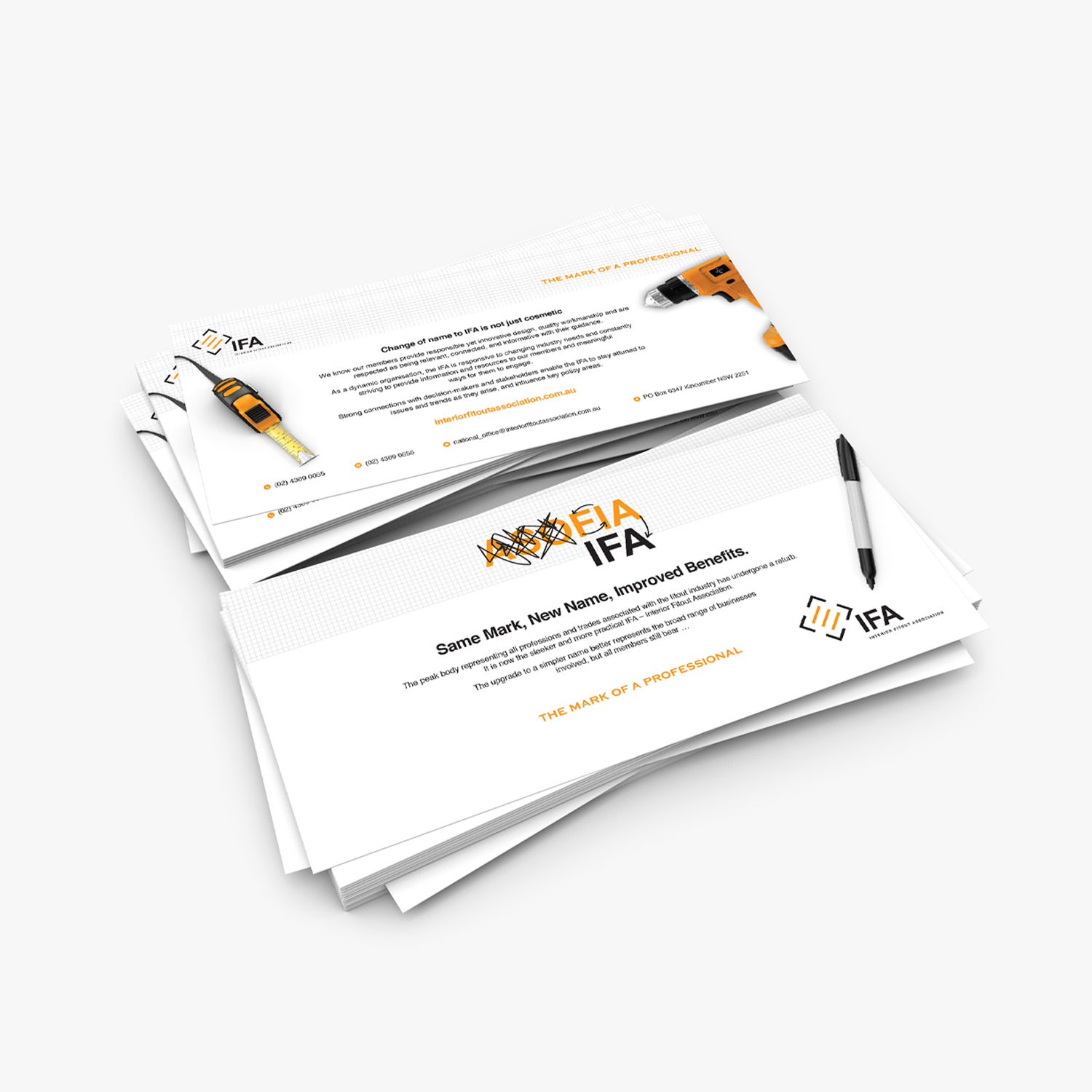 About this project
We worked with IFA – Interior Fitout Association – to help them rebrand their business. We consulted on their Logo design, Membership designs, Professions icons, Marketing Plan, Magazine Advert Editorial, Stationery design, DL Flyers, Social Media designs and Email Template design.