Ambassadors
We love to partner with up and coming personalities to help them achieve their goals whilst building a synergy that benefits both parties especially those that embody the part mind | part machine ethos.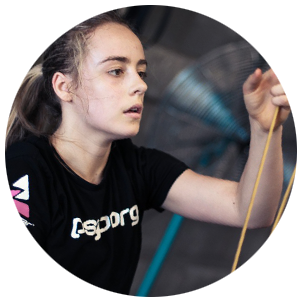 Alyssa Azar
Aussie Adventurer & Explorer
Alyssa Azar is part mind | part machine.
Aussie adventurer and explorer, Alyssa Azar is attempting to become the youngest female to conquer everest. She was the youngest to complete Kokoda, one of the hardest treks in the world and now she has set her sights on the highest.
Alyssa's determination has seen her already complete some of the worlds toughest terrain including the Everest Base Camp a couple of times, New Zealands Mt Cook, Mt Kilimanjaro and the Aussie 10 peaks.
To top that off Alyssa is also holds an Australian Boxing Title at 10 years of age.
We look forward to walking with Alyssa every step of the way as she treks to the top of the world.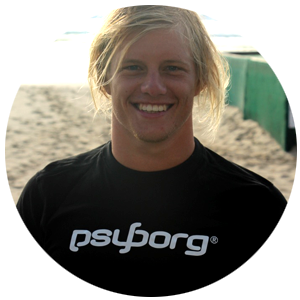 Michael Booth
World Class Oceanpaddler & Ironman
Michael Booth is part mind | part machine.
A world class ocean paddler and all round Aussie surf lifesaving iron man, Michael continuously challenges himself mentally and pushes his physicality to the limits.
Michael competes internationally in Ocean Paddling events and nationally in Australian Iron Man and Australian Surf Life Saving Events.
Michael is also a business partner with Cory Hill, with their brand Elva Oceansports. psyborg® has been working with Michael and Cory in developing the Elva brand.
We look forward to paddling along side Michael as he continues his journey paddling around the globe.