Search Engine Optimisation
Search engine optimisation or SEO is the process of affecting the visibility of a website or a web page in a web search engine's unpaid results. So in google if you want to be on the first page search result, SEO is how you get there.
As web developers and designers, psyborg® knows how SEO works and how we can boost your page so it isn't behind competitors. psyborg® wants your business to succeed and be the best it can be. When web designing we offer guidance on SEO and help to boost your google results, meaning more traffic on your webpage and potentially more clients and customers.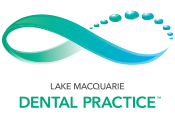 Daniel's commitment to his work is evident in the way he approaches each design request we have made, with enthusiasm and an ability to understand ideas.
Rachel Asis