Introducing Our Cutting-Edge Website/Application Development Workshop.
Are you launching a new online venture or looking to revamp your existing digital presence? Does your current website or app lack the impact and functionality it needs to succeed?
Many businesses underestimate the power of a well-designed website or application when it comes to engaging their audience and driving growth.
At psyborg®, we're dedicated to helping ambitious businesses thrive by leveraging the potential of creativity, design thinking and cutting-edge technology. We believe in building strong partnerships with our clients, which allows us to develop captivating digital experiences that align with their brand values and goals. By doing so, we enable businesses to stand out as innovators, leaders and game-changers in their industries.
Our Website/Application Development Workshop is specifically tailored to transform your digital presence through a combination of strategic planning, innovative design and state-of-the-art technology. With our expertise, you'll gain a powerful online platform that elevates your brand, captivates your audience, and propels your business to new heights.
Watch our video below to learn more about our unique approach at psyborg®, where we blend mind and machine to deliver exceptional results for your digital projects. Let's collaborate to bring your vision to life and create a lasting impact on your target market.
Transform Your Digital Presence!
When you participate in our Website/Application Development Workshop, we collaborate with you to craft a tailored digital strategy and design for your new or existing online platform. Our comprehensive process involves addressing key questions and crucial steps to ensure we create the perfect solution for your needs:
Analyzing your current website or app, identifying strengths and areas for improvement
Defining the primary objectives and desired user experience for the new platform
Profiling your target audience and the most effective way to engage them
Examining your competitors' online presence and determining how to stand out
Identifying key features and functionalities to enhance user satisfaction
Developing a coherent content strategy that supports your brand messaging
Scoping the website/application, including defining sitemaps, wireframes and user interfaces
Designing an intuitive interface and visual style that reflects your brand identity
Planning the integration of third-party tools or APIs, if needed
Discussing potential website/application marketing strategies and channels
Setting up performance metrics and goals to measure the success of the project
With a clear understanding of your goals and requirements, we'll proceed to scope out the design and development of your new website or application using state-of-the-art technology and industry best practices. Our team will collaborate with you throughout the process, ensuring your vision is brought to life.
Upon completion of your website or application, we'll provide you with all necessary files and documentation, including a seamless handover process. You'll maintain full ownership and copyright of the final product.
Finally, we'll work with you to integrate your new website or application into various aspects of your business, ensuring a cohesive brand experience across all channels. From social media to content marketing, email campaigns to search engine optimization, we'll help you leverage your new digital platform to drive growth and achieve your business objectives.
Learn more about our Website/Application Workshops.
Check out some of the brands we have already developed …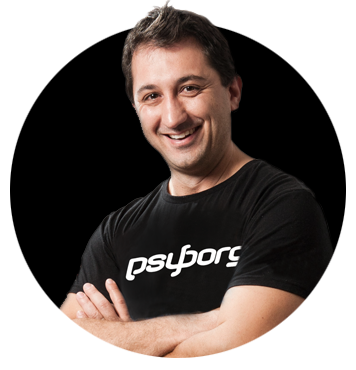 Daniel Borg
Creative Director
psyborg® was founded by Daniel Borg, an Honours Graduate in Design from the University of Newcastle, NSW, Australia.
Daniel also holds an Associate Diploma in Industrial Engineering and has extensive experience in the Engineering Industry.
Before founding psyborg®, Daniel was employed by advertising and internet agencies. His work on a Nationally distributed tourism and leisure catalogue earned his employer an Australian Catalogue of the Year Award.
Daniel has worked with various national and government clients, and has experience in both design and project management.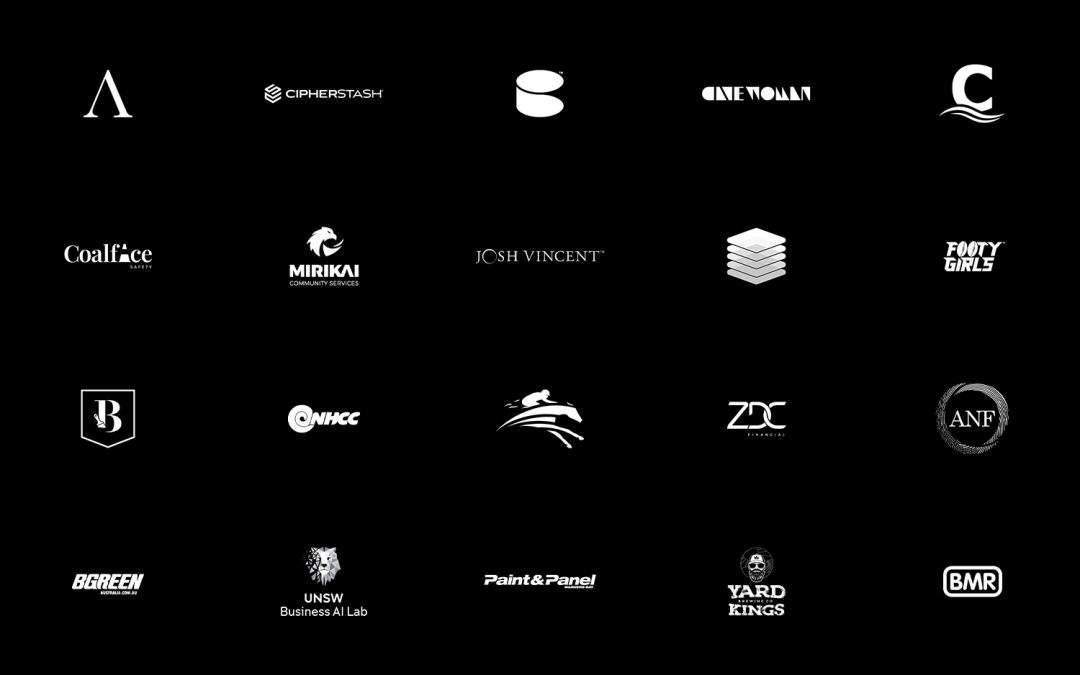 Discover how psyborg®'s logos harness visual equity to transform brands. Explore our impactful design approach and success stories in logo creation.