Did you know that most small business underestimate their perception in the market.
At psyborg® we help determined businesses thrive & grow through creativity & design thinking. We love to establish good relationships with our clients so we can help them express their brand across all visual communication channels in turn empowering them to be perceived as innovators, leaders and game changers.
What i'm thinking about…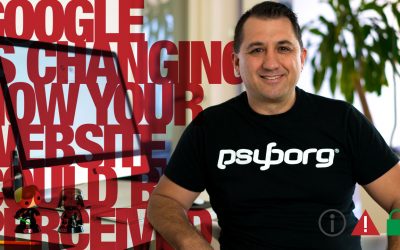 Google is changing how your website could be perceived We all want our websites to be a place people go and feel safe from the threats of viruses or hackers. Google Chrome is aiming to make all websites more secure but by doing this it may cause many sites to be...
read more