Footy Girls
MADE BY FOOTY GIRLS FOR FOOTY GIRLS
Logo Design, WordPress ECommerce Website Design, Stickers, Thank You Postcards, Social Media Content, Website Hosting, Domain Name Hosting and WordPress Maintenance.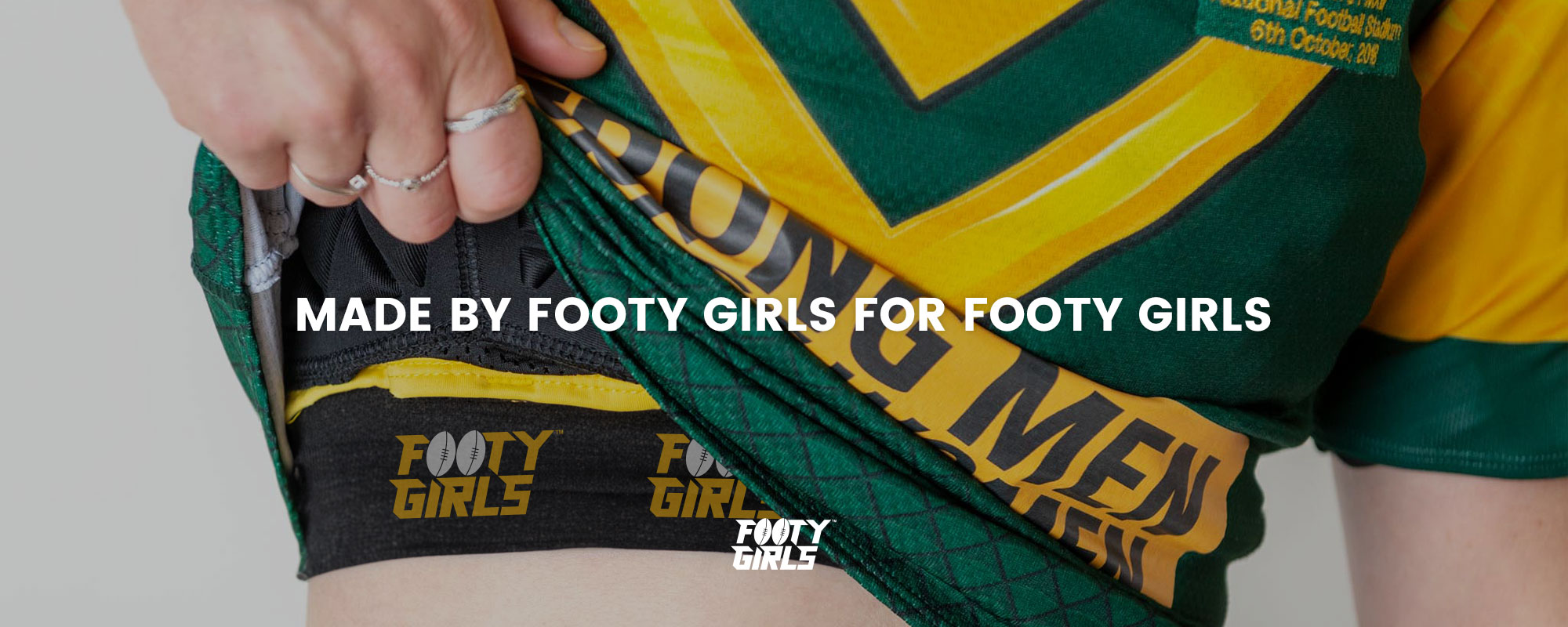 About this project
Footy Girls stands as the premier company in Australia specialising exclusively in the creation of custom-designed chest and shoulder pads for females engaged in team contact sports. Their pioneering range of protective wear, meticulously crafted to safeguard young girls and women from breast tissue injuries, is a testament to their commitment to fostering safety and confidence on the field.
At psyborg®, we were thrilled to collaborate with Footy Girls in their journey to redefine their brand identity. Leveraging our expertise, we provided comprehensive consultancy services encompassing Logo Design, E-commerce Website Development, and the creation of engaging Stickers, Thank You Postcards, and Social Media Content. Additionally, we take pride in hosting and maintaining their WordPress platform, ensuring a seamless digital experience for their customers. Together, we aim to amplify Footy Girls' mission of promoting safety and empowerment in the realm of contact sports in Australia.