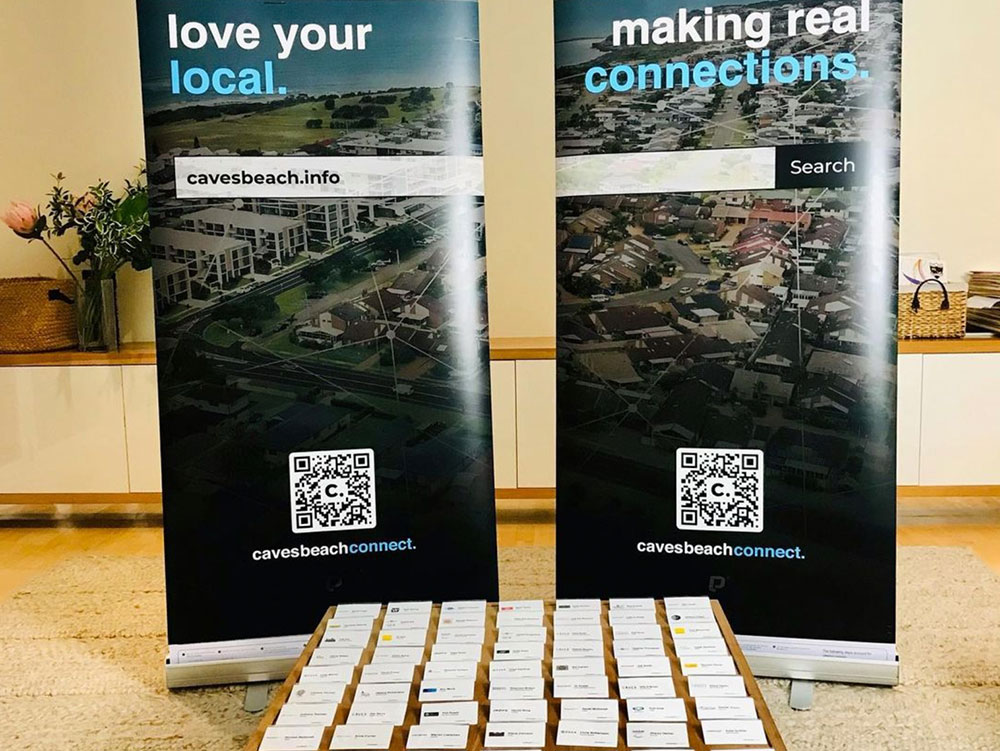 Caves Connect Launch Night
All set and ready to Connect … in hindsight though when I started thinking about this concept at the beginning of the year I did not imagine we would have over 130 businesses already on the Caves Beach Connect website (with more coming out of the woodwork everyday) let alone that we'd be running a launch event with 80 guests registering within the first 7 days.
When I moved back to Caves I didn't even think I could run a design business from here, and 12 years or so later I guess a lot can be said for the internet and social media in that it can give you the independence you need if you use it like the tool that it's meant to be.
Plus it really goes to show that you need to back yourself and take risks now and then because you never really know until you try. And if you fail, (I have many times in different ventures) it's ok because you take gold away every time which you would never ever get otherwise! And that gold becomes useful treasure in new situations moving forward.
I'm really looking forward to tomorrow night. I can't wait to meet new people … having a laugh with new conversations … it's going to be great and even if it isn't I'll be sure to take a little gold away from it.
This event will take place in Lake Macquarie.
Click here for more Community Groups we have been involved in.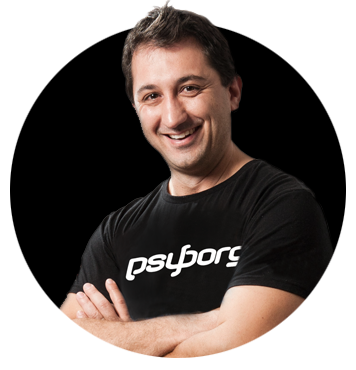 Daniel Borg
Creative Director
psyborg® was founded by Daniel Borg, an Honours Graduate in Design from the University of Newcastle, NSW, Australia. Daniel also has an Associate Diploma in Industrial Engineering and has experience from within the Engineering & Advertising Industries.
Daniel has completed over 2800 design projects consisting of branding, content marketing, digital marketing, illustration, web design, and printed projects since psyborg® was first founded. psyborg® is located in Lake Macquarie, Newcastle but services business Nation wide.
I really do enjoy getting feedback so please let me know your thoughts on this or any of my articles in the comments field or on social media below.
Cheers Daniel