Are you Responsive?
Have you heard of the term, 'responsive website'?
If not, it's a buzz word for a 'mobile friendly website' which is a website that responds to the device at hand, whether that be a desktop, tablet, television or phone (and soon to be watch).
A responsive websites' layout will actually change and optimally adapt to the devices screen size compared to it being scaled down to fit.
Check out my responsive website as an example…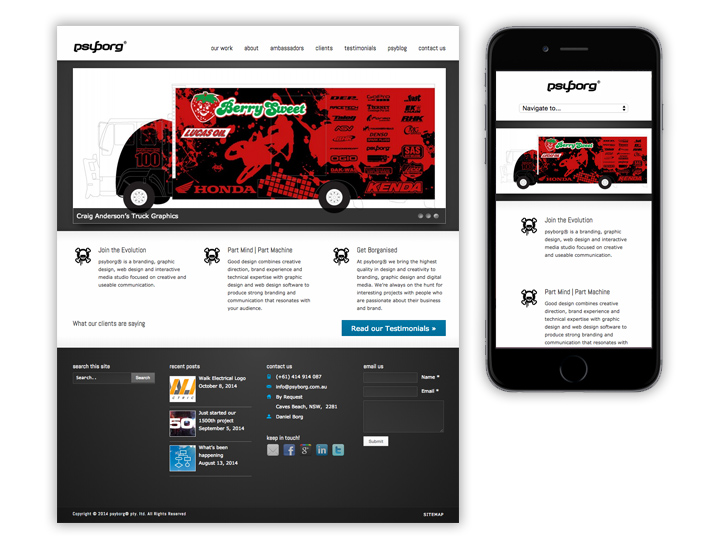 With the infiltration of these new devices and a culture moving to mobile, for the past 2 years or so all of the websites I have developed have been responsive. This is mainly due to consumer trends to browse the web on devices other than their desktop.
I'm sure your'e probably already doing it this way too, the web truly has gone mobile.
Also, get this, as of April 21, Google has announced that they will be preferring to display websites in their search engine rankings that are responsive compared to sites that are not responsive in all search queries performed on a mobile.
See this statement from Google below;
"Starting April 21, we will be expanding our use of mobile-friendliness as a ranking signal. This change will affect mobile searches in all languages worldwide and will have a significant impact in our search results. Consequently, users will find it easier to get relevant, high quality search results that are optimized for their devices."
Source: Google Webmaster Central
To help, Google has also provided a mobile friendly testing website which lets you enter your domain name. Google then analyses your website and gives you a thumbs up or down from a mobile friendly point of view.
To see this in action check out my test below. Feel free to change my domain to your domain to see how your site performs.
The good news is that your site can be redesigned with a functional responsive theme in mind so that it leverages the opportunities presented in the mobile world.
If you're interested in taking your website mobile, let us know and we can review your website to see how it can be made responsive and supply you with a quotation to develop it. This may even be an opportunity to assess and modernise your websites functionally & aesthetics.
In any case, please feel free to ask any questions concerning this issue.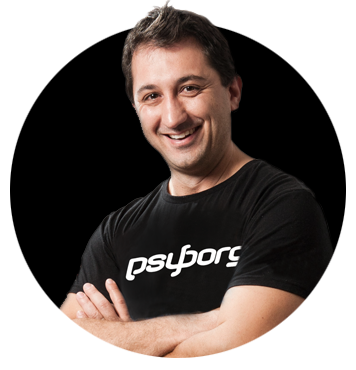 Daniel Borg
Creative Director
psyborg® was founded by Daniel Borg, an Honours Graduate in Design from the University of Newcastle, NSW, Australia. Daniel also has an Associate Diploma in Industrial Engineering and has experience from within the Engineering & Advertising Industries.
Daniel has completed over 2800 design projects consisting of branding, content marketing, digital marketing, illustration, web design, and printed projects since psyborg® was first founded. psyborg® is located in Lake Macquarie, Newcastle but services business Nation wide.
I really do enjoy getting feedback so please let me know your thoughts on this or any of my articles in the comments field or on social media below.
Cheers Daniel