SingularityU
I recently had a heap of fun interviewing exhibitors and attendees at the first 2019 SingularityU Australian Summit in Sydney.
The SingularityU Summit explores the latest in exponential technologies and showcases how these technologies are being used to disrupt industries and positively impact the world. It's my vision to help my clients thrive and grow through design thinking so I've loved doing these interviews as it gives me a chance to see what's coming, how others are solving problems and how our culture is evolving … factors enabling me to help my clients thrive and grow through unprecedented change.
Thanks to Kain Tietzel from Start VR, Cameron Ferris from Inventia Life Science, Skeeve Stevens, a Cyborg from Future Crime Agency, Tony Burrett from BindiMaps, Lauren Caldwell & Stephanie Brownlee from Faethm A.I, Mic Mann from Mann Made, Dimitri Mikhalchuk from Teslasuit and Alicia Life Cykel for their interviews.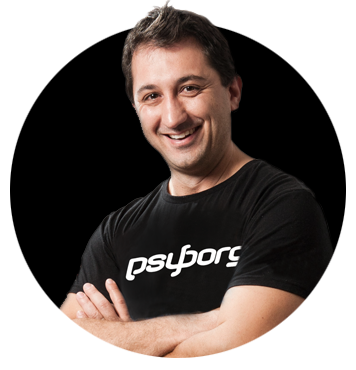 Daniel Borg
Creative Director
psyborg® was founded by Daniel Borg, an Honours Graduate in Design from the University of Newcastle, NSW, Australia. Daniel also has an Associate Diploma in Industrial Engineering and has experience from within the Engineering & Advertising Industries.
Daniel has completed over 2800 design projects consisting of branding, content marketing, digital marketing, illustration, web design, and printed projects since psyborg® was first founded. psyborg® is located in Lake Macquarie, Newcastle but services business Nation wide.
I really do enjoy getting feedback so please let me know your thoughts on this or any of my articles in the comments field or on social media below.
Cheers Daniel