Guest Podcast with Mark Bouris
Mark Bouris is an Australian businessman who is best known as the founder and chairman of 'Wizard Home Loans', Australia's second largest non-bank mortgage lender behind Aussie Home Loans. He is now the chairman of Yellow Brick Road, a business which he founded in 2007. Mark is also the man behind 'The Apprentice Australia', the TV show showcasing business spirit. He also runs The Mark Bouris Show, a show advertised to 'broadcast and grow innovation in our own back yard. Whether in the form of business, concepts, or culture'.
I was lucky enough to be interviewed on The Mark Bouris Show. The segment I took part in was focussed on efficiency. I got to talk about my family, my early training in industrial engineering and my business now, how it is run and how I help other businesses be more efficient.
I go into details about my website, how I can help businesses and generally what I do at psyborg®.
Mark and I discuss lean methodologies and how I have used lean methodologies to grow my business into a success. Now I feel my business is where I wan't it to be I have become even more focussed on teaching these methodologies to other businesses to help them grow. Educating and helping businesses while creating what they need from a graphic design point.
I am interviewed first out of the 4 guests. Go check it out!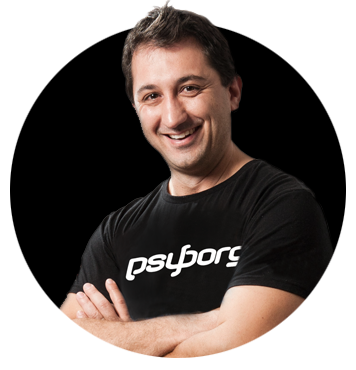 Daniel Borg
Creative Director
psyborg® was founded by Daniel Borg, an Honours Graduate in Design from the University of Newcastle, NSW, Australia. Daniel also has an Associate Diploma in Industrial Engineering and has experience from within the Engineering & Advertising Industries.
Daniel has completed over 2800 design projects consisting of branding, content marketing, digital marketing, illustration, web design, and printed projects since psyborg® was first founded. psyborg® is located in Lake Macquarie, Newcastle but services business Nation wide.
I really do enjoy getting feedback so please let me know your thoughts on this or any of my articles in the comments field or on social media below.
Cheers Daniel