Compressing Files for Email
Have you tried to email an attachment to someone only to find that it is too large to get through your mail servers due to file size limitations. If this is the case you could try compressing or 'zipping' your files up to make them smaller. From the introduction of Windows XP, zipping has become a standard function of file management on the windows platform. Prior to this you could have used WinZip or equivalent software to compress your files.
psyborg® has made it easy to compress your files with a set of step by step instructions.
Compressing files and folders is now a standard function from Windows XP and onwards.
What are Zip files?
A Zip file is a single file that contains one or more compressed files. Zip files make it easy to keep related files together and make transporting, e-mailing, downloading and storing data and software faster and more efficient. The Zip format is the most popular compression format used in the Windows environment.
Why use Zip files?
Zip files compress data and therefore save time and space and make downloading software and transferring e-mail attachments faster. Typical uses for Zip files include:
Distributing files on the Internet: Only one download is required to obtain all related files, and file transfer is quicker because the archived files are compressed
Sending a group of related files to an associate: When you distribute a collection of files as a single Zip file, you benefit from the file grouping as well as compression
Saving disk space: If you have large files that are important but seldom used, such as large data files, simply compress the files into a Zip file and then unzip (or "extract") them only when needed
On a PC
Steps to compress your file(s) and or folder(s)
Select a single file, group of files or a folder in windows explorer
Right click your selected files or folder and go to the 'Send To' 'Compressed (zipped) Folder' option
A new folder will be created that contains your files or folder in compressed format. You should notice a decrease in file size*
You can now attach this zipped file to your email and send it
* File sizes may not be reduced on some Jpeg and pdf files as these files may have already been compressed when saved
Steps to extract your file(s) and or folder(s)
Select your zipped file that has been saved to your hard drive in windows explorer
Right click the zip file and go to the 'Extract All' option
You will be presented with a wizard that will step you through the extraction process. Click 'Next'
You will be asked where you would like to extract the files to. Browse your location and click 'Next'
The files will be extracted to your chosen location. You will now have the option to finish and view your extracted files
On a MAC
Steps to compress your file(s) and or folder(s)
Open Finder on your Mac and locate the file that you want to zip.
Highlight your file's icon, or hold down the Command key while highlighting to select multiple files.
Right-click your highlighted file(s) and select "Compress" to launch Archive Utility. This will automatically zip your files. If you zip a single file, your new archive will retain the original file name with a ".zip" file extension. If you zip multiple files, it will be called "Archive.zip."
Change your ZIP name if Archive is insufficient. Retain the ".zip" file extension.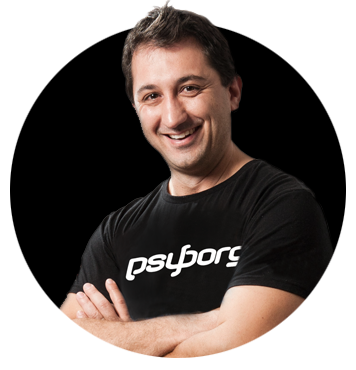 Daniel Borg
Creative Director
psyborg® was founded by Daniel Borg, an Honours Graduate in Design from the University of Newcastle, NSW, Australia. Daniel also has an Associate Diploma in Industrial Engineering and has experience from within the Engineering & Advertising Industries.
Daniel has completed over 2800 design projects consisting of branding, content marketing, digital marketing, illustration, web design, and printed projects since psyborg® was first founded. psyborg® is located in Lake Macquarie, Newcastle but services business Nation wide.
I really do enjoy getting feedback so please let me know your thoughts on this or any of my articles in the comments field or on social media below.
Cheers Daniel