At psyborg®, we're proud to have been both sponsors and organisers of the fifth Caves Connect event,  'Origins', a landmark Lake Macquarie event. The evening was filled with inspiring stories, innovative ideas and invaluable connections. With 60 attendees and 30 dynamic speakers, the event was an unforgettable demonstration of the power of networking and collaboration in our local Lake Macquarie business community.
The night was designed with a unique twist; each attendee was given the opportunity to share their business origin story in a two-minute spotlight. The atmosphere was electrifying as we listened to the passion, drive and resilience that forms the backbone of our local businesses.
We're profoundly grateful to all the speakers who took to the stage to share their journey. Each story was a testament to the entrepreneurial spirit that thrives within Lake Macquarie. In their accounts, we found common threads of dedication, innovation and a commitment to the local community. It was a powerful reminder of why we love what we do and why we're proud to be a part of the Lake Macquarie business landscape.
The event was a success in more ways than one. Not only did we have the privilege of hearing from some of Lake Macquarie's most inspiring business minds, but we also succeeded in creating a space for networking and collaboration. We believe that these connections are the seeds of future partnerships, collaborations and community-building initiatives.
At psyborg®, we have always been passionate about design thinking and fostering creativity. We believe in the power of collaboration and community in driving business growth. 'Caves Connect Origins' was a testament to this belief, providing an avenue for businesses to connect, share their stories and find potential collaborators.
To catch up on the event and hear from our speakers, check out our newly produced video, which encapsulates the energy and excitement of the night. You can also read more about the event and the speakers who shared their stories in these blog articles: 'Caves Beach Connect Origins' & 'Caves Beach Connect Origins Speakers'.
As we look back at 'Caves Connect Origins', we are reminded of the importance of storytelling in fostering connection and collaboration. We're excited about the future of Lake Macquarie businesses and look forward to continuing to support and celebrate the thriving entrepreneurial spirit in our community.
At psyborg® we're immensely proud of the success of 'Caves Connect Origins'. The event truly reflected the strength and diversity of our Lake Macquarie business community. We can't wait to see what future Lake Macquarie networking events will bring. Thank you to everyone who was a part of this special evening – we look forward to seeing you again soon!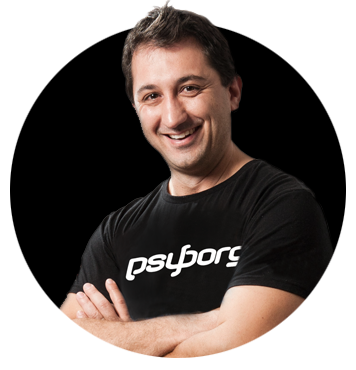 Daniel Borg
Creative Director
psyborg® was founded by Daniel Borg, an Honours Graduate in Design from the University of Newcastle, NSW, Australia. Daniel also has an Associate Diploma in Industrial Engineering and has experience from within the Engineering & Advertising Industries.
Daniel has completed over 2800 design projects consisting of branding, content marketing, digital marketing, illustration, web design, and printed projects since psyborg® was first founded. psyborg® is located in Lake Macquarie, Newcastle but services business Nation wide.
I really do enjoy getting feedback so please let me know your thoughts on this or any of my articles in the comments field or on social media below.
Cheers Daniel