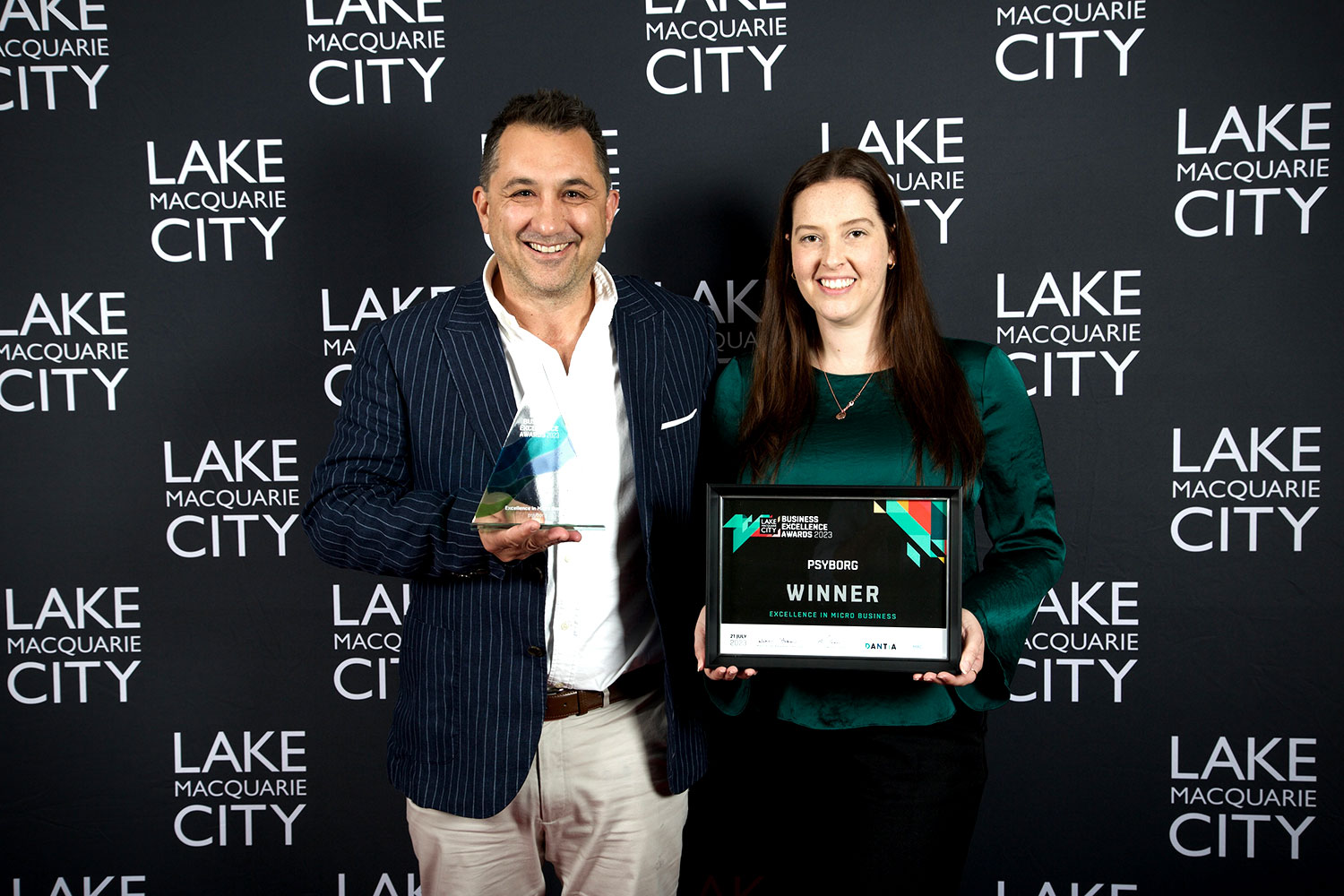 We are thrilled to share the exciting news that psyborg® has emerged victorious as the winner of the prestigious 'Excellence in Micro Business' category at the 2023 Lake Macquarie Business Excellence Awards! Organised by the Lake Macquarie City Council, these awards celebrate and recognise outstanding achievements of businesses in Lake Macquarie City while encouraging a culture of excellence among all organisations.
We extend our heartfelt gratitude to the esteemed panel of judges for acknowledging our commitment to excellence in the field of design and branding. Competing against other remarkable finalists, Fashion Fish Designs, Hunter & Coastal Lifestyle Magazine and Stone Obsessions, has been an honour in itself. We congratulate these businesses for their commendable achievements and contributions to our vibrant business community.
This victory holds a special significance for us as it marks our second time being recognised by the Lake Macquarie Business Excellence Awards. Our win in 2021 was a testament to the dedication and creativity of our team, and we are immensely proud to continue this legacy.
At psyborg®, we believe that true success is not only measured by awards but by the impact we create for our clients. Our journey is driven by our unwavering commitment to delivering innovative design solutions that elevate our clients' brands and fuel their growth. From website design to captivating advertising, every project we undertake is infused with passion and purpose.
As we celebrate this victory, we remain steadfast in our dedication to pushing the boundaries of creativity and staying at the forefront of our industry. Our success is a reflection of the trust our clients place in us, and we are humbled by the opportunity to continue serving them with the highest level of excellence.
The Lake Macquarie Business Excellence Awards represent not just an accolade but a milestone in our journey towards continuous growth and innovation. We are deeply grateful for the support of our clients, partners, and our incredible team, whose unwavering dedication has been the driving force behind our achievements.
With the winner announced at the award ceremony, we would like to express our heartfelt gratitude to Lake Macquarie City Council for organising these awards and providing a platform to celebrate business excellence in our region. We also extend our congratulations to all the finalists for their incredible contributions.
As we move forward, we are excited about the future possibilities and are committed to creating even greater impact for our clients and the community. This victory serves as a stepping stone towards new horizons, and we can't wait to embark on this journey with renewed determination and passion.
Thank you for being a part of our journey, and here's to a future filled with continued innovation, growth, and excellence at psyborg®!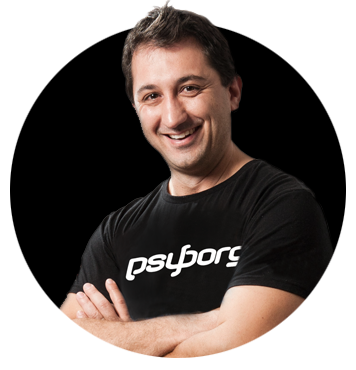 Daniel Borg
Creative Director
psyborg® was founded by Daniel Borg, an Honours Graduate in Design from the University of Newcastle, NSW, Australia. Daniel also has an Associate Diploma in Industrial Engineering and has experience from within the Engineering & Advertising Industries.
Daniel has completed over 2800 design projects consisting of branding, content marketing, digital marketing, illustration, web design, and printed projects since psyborg® was first founded. psyborg® is located in Lake Macquarie, Newcastle but services business Nation wide.
I really do enjoy getting feedback so please let me know your thoughts on this or any of my articles in the comments field or on social media below.
Cheers Daniel