Alyssa Azar has done it!
Amazing news for Alyssa Azar, as she has just successfully summit Mount Everest and is the youngest Australian to do so according to ABC reports!
Alyssa came to psyborg® in late 2011 asking for our support and we have been with her every step of the way. We're so proud of you Alyssa and a massive congratulations to her father Glenn Azar who has been unwavering with his love, commitment and support to his daughter!
When Alyssa came to psyborg we saw an immediate fit to the psyborg brand as she has a great story about a great Australian female adventurer and role model who truly is part mind | part machine!
So we helped Alyssa with branding, a website, corporate stationery and ongoing print and advertising design support to help her onboard sponsors and raise the money required for her three Everest attempts.
And now Alyssa has done it! Alyssa is the youngest Australian to summit Everest. We look forward to working with Alyssa in her further conquests and her role as a young role model for Australian girls.
Well done Alyssa, we feel privileged to have played a small part in your journey!
For some great context, check out this video of Alyssa back in 2012 just after we started working with Alyssa, when she was preparing for her first attempt at just 15 years old…
Also, be sure to read our post on when we started supporting Alyssa here.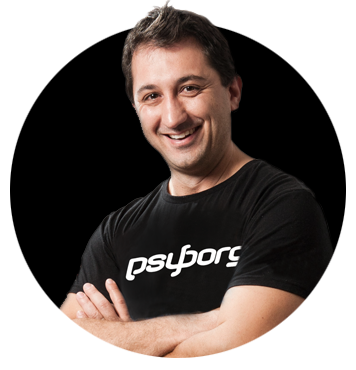 Daniel Borg
Creative Director
psyborg® was founded by Daniel Borg, an Honours Graduate in Design from the University of Newcastle, NSW, Australia. Daniel also has an Associate Diploma in Industrial Engineering and has experience from within the Engineering & Advertising Industries.
Daniel has completed over 2800 design projects consisting of branding, content marketing, digital marketing, illustration, web design, and printed projects since psyborg® was first founded. psyborg® is located in Lake Macquarie, Newcastle but services business Nation wide.
I really do enjoy getting feedback so please let me know your thoughts on this or any of my articles in the comments field or on social media below.
Cheers Daniel