Untethered with Daniel Borg & Craig McGregor
In this untethered conversation I chat with client, Craig McGregor, who is the founder and owner of Hunter Recruitment Group.
Craig is a recruiter, employment specialist, career coach & podcaster. We discuss the new job market, pro active job search, stability, new job seeker funding, pivoting and adapting to change. We also chat about the new technologies and social media networking to help us adapt.
Hunter Recruitment Group is the Hunter Region's leading recruitment, employment and career transition specialist. Craig is not a transactional businessman, but a person that focuses on delivery of personalised service and ensuring the outcomes for all parties are effective.  Craig also has his own podcast called 'Career Conversations' where he meets with all different people from different walks of live discussing their career journeys. More info and podcast links for that can be found here www.hunterrecruitmentgroup.com.au/podcast/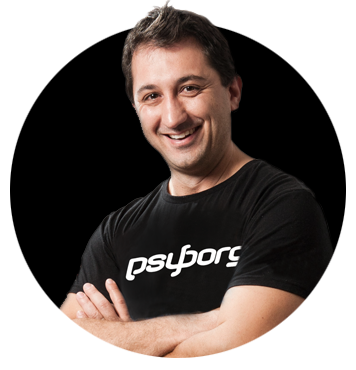 Daniel Borg
Creative Director
psyborg® was founded by Daniel Borg, an Honours Graduate in Design from the University of Newcastle, NSW, Australia. Daniel also has an Associate Diploma in Industrial Engineering and has experience from within the Engineering & Advertising Industries.
Daniel has completed over 2800 design projects consisting of branding, content marketing, digital marketing, illustration, web design, and printed projects since psyborg® was first founded. psyborg® is located in Lake Macquarie, Newcastle but services business Nation wide.
I really do enjoy getting feedback so please let me know your thoughts on this or any of my articles in the comments field or on social media below.
Cheers Daniel