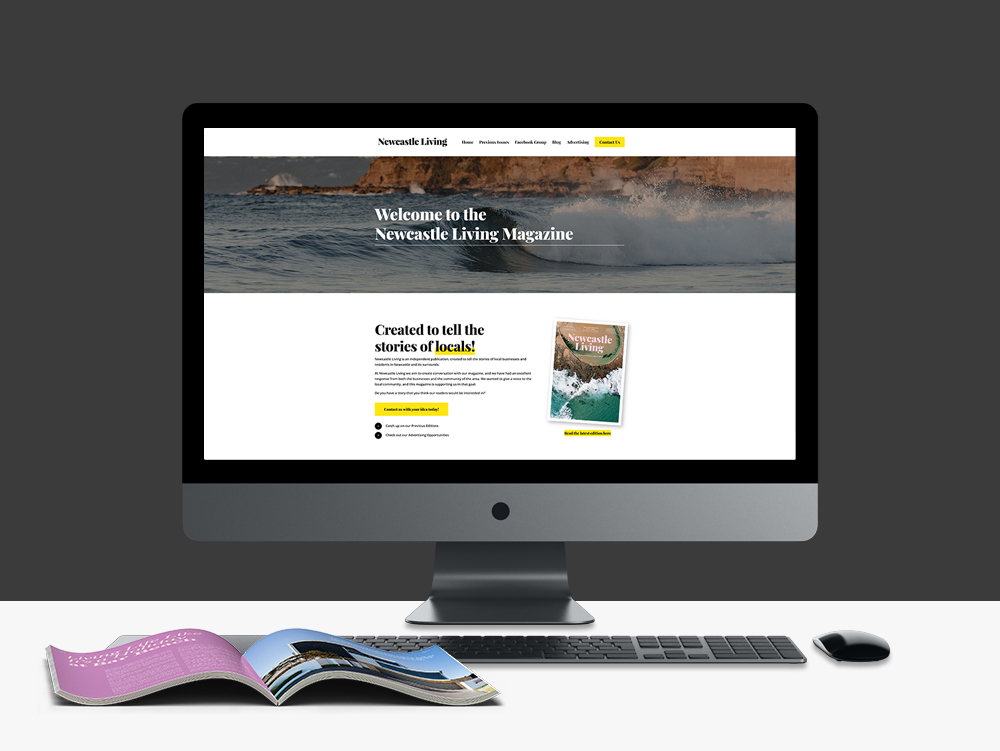 Website Design for Newcastle Living Magazine: A Case Study in Local Storytelling
Creating a digital platform that captures the spirit of a vibrant community is no small task. We're thrilled to showcase Newcastle Living Magazine, a project we're incredibly proud of and an example of the breadth and depth that Newcastle web design can achieve.
Working closely with Ray White, Newcastle, we aimed to create a website that would serve as a gathering place for the voices and stories that make the Newcastle community so special. The website is designed to foster conversation and connection, putting a spotlight on the city and its residents.
One of the cornerstones of the website is its blog, a space brimming with practical advice and insights on a wide range of topics. Whether you're interested in navigating the financial landscape or looking for tips on how to save money as interest rates rise, Newcastle Living Magazine is a treasure trove of local knowledge.
As Newcastle web design experts, we understand the importance of creating an interactive, engaging user experience. That's why we're particularly excited about the Interactive Magazine feature. Users can flip through digital pages of past issues, immersing themselves in the evolution of our vibrant community. It's not just reading – it's an experience that brings the stories of Newcastle to life.
We've also designed the platform with the end-user in mind, creating an easy subscription process for those who don't want to miss out on the next issue. Subscribers can choose between a digital or hard copy edition, delivered straight to their inbox as soon as it's live.
For us, this project has been more than just another piece in our portfolio of Newcastle web design. It's been an opportunity to create something that truly resonates with the local community, reflects their lives and offers them a platform to connect.
We invite you to explore Newcastle Living Magazine at https://www.newcastlelivingmag.com.au. Whether you're a local looking to engage with your community, or a fellow web designer seeking inspiration, we're confident you'll find something to pique your interest.
If you're interested in learning more about web design and development, particularly in the context of Newcastle, click here. Our team is dedicated to creating tailored web solutions that not only look great but also deliver in terms of functionality and user experience.
As a Newcastle web design agency, we understand the unique needs of local businesses and communities. We use this understanding to create digital platforms that truly reflect the character of the organisations we work with. If you're looking for a web design partner who can help you tell your story, we'd love to hear from you.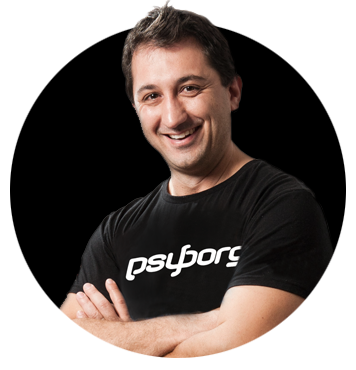 Daniel Borg
Creative Director
psyborg® was founded by Daniel Borg, an Honours Graduate in Design from the University of Newcastle, NSW, Australia. Daniel also has an Associate Diploma in Industrial Engineering and has experience from within the Engineering & Advertising Industries.
Daniel has completed over 2800 design projects consisting of branding, content marketing, digital marketing, illustration, web design, and printed projects since psyborg® was first founded. psyborg® is located in Lake Macquarie, Newcastle but services business Nation wide.
I really do enjoy getting feedback so please let me know your thoughts on this or any of my articles in the comments field or on social media below.
Cheers Daniel