Walk Electrical Logo

This logo was a pleasant surprise to create… after a heap of brainstorming and experimentation with different concepts, this concept just revealed itself and the client loved it.
What I love about this logo is it's subliminal repetition of electricity waves, the rhythm created to give a sense of walking (not to mention a zebra crossing) and the safety message that should be associated with electricity.
This logo is also quite simple and bold which is suitable to communicate a trade to the general population as it can be reproduced clearly throughout relevant media, such as business stationery, uniforms and especially exploded on the side of a utility van.
For those that are interested this is the typical psyborg® process we use to create such a logo;
Client completes Logo Design questionnaire which helps us to understand the business and brand discovery
psyborg® interprets brief and research on potential brand positioning
psyborg® brainstorming on unique ideas and concepts
psyborg® thumbnail sketches and idea generation
psyborg® shortlisting of ideas including potential slogans or tag lines to complement the logo design
psyborg® pencil sketches, digital illustration and typographic design into a minimum of 3 design concepts
psyborg® present a minimum of 3 concepts to client in full colour, in high contrast (on light colours) and low contrast (on dark colours)
psyborg® works with client to either refine logos presented or develop new concepts based on feedback
Once logo is approved prepare all logo types in EPS, PDF & Hi & Lo Res Jpeg
Client owns copyright of logo finally designed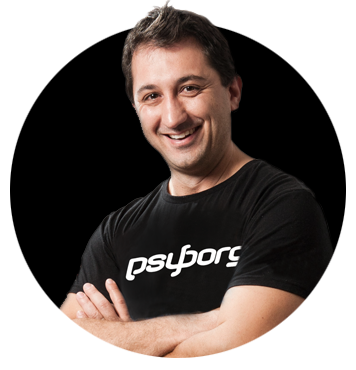 Daniel Borg
Creative Director
psyborg® was founded by Daniel Borg, an Honours Graduate in Design from the University of Newcastle, NSW, Australia. Daniel also has an Associate Diploma in Industrial Engineering and has experience from within the Engineering & Advertising Industries.
Daniel has completed over 2800 design projects consisting of branding, content marketing, digital marketing, illustration, web design, and printed projects since psyborg® was first founded. psyborg® is located in Lake Macquarie, Newcastle but services business Nation wide.
I really do enjoy getting feedback so please let me know your thoughts on this or any of my articles in the comments field or on social media below.
Cheers Daniel