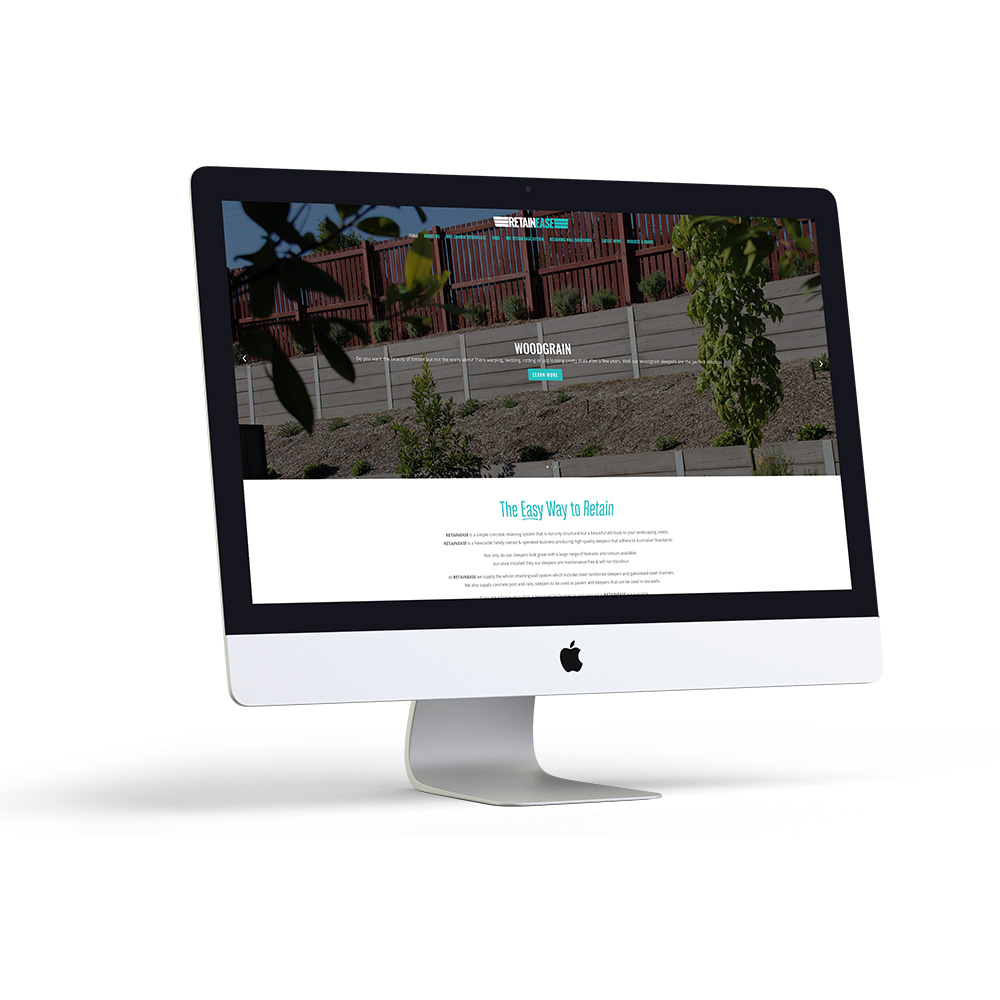 At psyborg®, we take immense pride in helping our clients thrive and achieve significant growth through effective SEO strategies. One such success story is our collaboration with RetainEase, a leading concrete retaining system provider in Newcastle, Cardiff, Lake Macquarie, Central Coast, Mid North Coast, and Port Stephens areas.
The Challenge: Enhancing Local Search Visibility
RetainEase approached us to optimise their online presence and improve their search engine rankings for key location-specific keywords, including "Cardiff Retaining Walls," "Lake Macquarie Retaining Walls," "Newcastle Retaining Walls," "Central Coast Retaining Walls," "Mid North Coast Retaining Walls," and "Port Stephens Retaining Walls." They recognised the potential of capturing local audiences and sought our expertise to achieve top positions in Google's search results.
Our Approach: Targeted Strategies for Enhanced Rankings
We devised a three-month plan to implement targeted SEO strategies and optimise the website for local search visibility. The key steps included:
Month 1: Content Refinement and Introduction of Location Keywords
We strategically modified existing content to incorporate the targeted location keywords while ensuring it remained engaging and relevant to the audience.
New dedicated pages were created for each location, showcasing location-specific information, services, and products to improve local search rankings.
To support our optimisation efforts, we created and published blog articles focusing on topics relevant to each target location.
Month 2: Landing Pages and Internal Hyperlinks
Individual landing pages were designed for each suburb and seamlessly linked throughout the website where relevant.
Internal hyperlinks were added to pages mentioning the suburb names, further boosting the relevance and authority of the location-specific pages.
Month 3: Enhanced Blog Strategy and Internal Linking
A fresh set of blog articles were crafted, focusing on the keywords that needed the most improvement.
We reviewed every page on the website and created 91 internal links, strategically connecting various keywords to relevant pages for a cohesive SEO structure.
Additionally, introductory text with relevant keyword internal links was added to specific pages.
The Outcome: Impressive SEO Gains and Increased Customer Enquiries
The implementation of our SEO strategies yielded remarkable results for RetainEase:
Significant Ranking Improvements
All targeted keywords achieved top positions in Google's search results for the respective locations, increasing the online visibility of RetainEase.
Positive Impact on Business
Over the three-month period, RetainEase experienced a surge in customer enquiries, with a total of 53 legitimate enquiries received.
"We are absolutely thrilled with the results achieved by psyborg®. Their strategic approach to SEO and commitment to our success has made a tremendous difference in our online presence. The significant increase in customer enquiries is a testament to their expertise and dedication to delivering results. We highly recommend psyborg® to any business seeking to enhance their SEO and grow their online reach." – Gavin Kitching, CEO, RetainEase
Continuing the Journey
While our three-month plan has brought tremendous success to RetainEase, we remain committed to their ongoing growth. We will continue to monitor and fine-tune their SEO strategies to ensure their online presence remains strong, captivating, and highly visible to their target audience.
At psyborg®, we are passionate about helping businesses thrive in the digital landscape. If you seek to achieve similar success in elevating your online presence and boosting search engine rankings, we are here to partner with you on this journey.
Experience the transformative power of targeted SEO strategies with psyborg®. Unlock the potential of your business and connect with your local audience. Contact us today for a consultation and lets embark on a path to digital success together.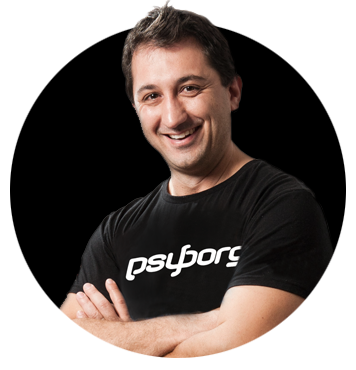 Daniel Borg
Creative Director
psyborg® was founded by Daniel Borg, an Honours Graduate in Design from the University of Newcastle, NSW, Australia. Daniel also has an Associate Diploma in Industrial Engineering and has experience from within the Engineering & Advertising Industries.
Daniel has completed over 2800 design projects consisting of branding, content marketing, digital marketing, illustration, web design, and printed projects since psyborg® was first founded. psyborg® is located in Lake Macquarie, Newcastle but services business Nation wide.
I really do enjoy getting feedback so please let me know your thoughts on this or any of my articles in the comments field or on social media below.
Cheers Daniel