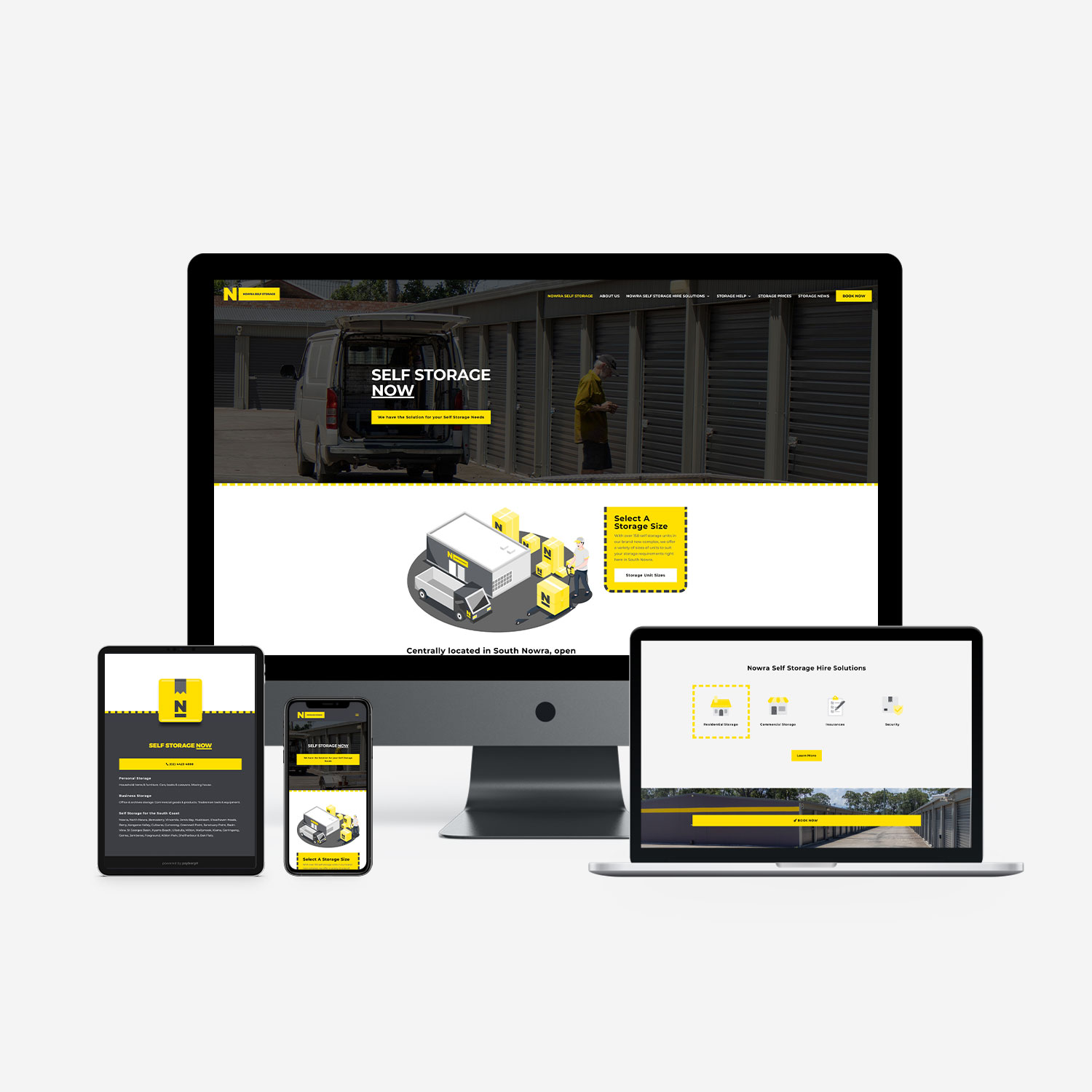 At psyborg®, we take pride in driving exceptional results for our clients through innovative website design and strategic SEO techniques. One such success story is our collaboration with Nowra Self Storage, a leading storage facility in Nowra, New South Wales.
The Challenge: Achieving Top Google Rankings
When Nowra Self Storage approached us, their online presence was not reflective of their high-quality services. Their website struggled to rank on Google for essential keywords, including "Nowra Self Storage," "Nowra Storage Hire," "Self Storage Nowra," and "Storage Nowra." The challenge was to secure top organic rankings for these crucial keywords and boost their online visibility to attract more customers.
Our Approach: Comprehensive Website Redesign and SEO Strategy
We approached the project with a holistic view of enhancing the client's online presence. Our strategy involved a series of strategic steps to optimize the website and improve its ranking on Google.
1. Competitor Research
We conducted in-depth research into the keywords and website structures of their competitors. This analysis helped us identify key areas for improvement and carve a unique niche for Nowra Self Storage.
2. Website Redesign and Optimisation
psyborg® crafted a visually captivating and user-friendly website redesign that showcased the client's storage services and solutions prominently. We optimised the website structure, features, and content to align with SEO best practices and boost search engine visibility.
3. Optimised Name Servers and Website Server
To ensure seamless website performance, we optimised the name servers and website server, enhancing the overall speed and responsiveness of the new website.
4. Keyword-Driven On-Page Elements
We meticulously optimised Alt Tags, H1, H2 & H3 headings throughout the website, strategically incorporating the target keywords to reinforce their relevance and authority in Google's eyes.
5. Google My Business Profile
We set up and optimised their Google My Business profile, ensuring it was accurate, relevant, and up to date. This strengthened their local search presence and increased their chances of appearing in the coveted Google Local Pack.
The Outcome: Dominating Google Rankings and Flourishing Business
Through our comprehensive website redesign and strategic SEO implementation, Nowra Self Storage achieved remarkable results:
Number One Organic Rankings
Nowra Self Storage now enjoys top organic rankings on Google for the targeted keywords, establishing them as the go-to storage facility in Nowra.
Constantly Booked Out
The website redesign and improved SEO catapulted Nowra Self Storage into the limelight, resulting in a consistently booked-out facility.
Influx of Inquiries
The client now receives a steady stream of form submissions, email inquiries, and phone calls, all attributable to their enhanced online visibility and top Google rankings.
"Working with psyborg® was a game-changer for our business. They redesigned website and expert SEO strategy propelled us to the top of Google rankings, and the results have been phenomenal. We are now constantly booked out and receive a steady stream of inquiries. We couldn't be more grateful for the transformative impact they've had on our business." – Carmen Sammut, CEO, Nowra Self Storage
Continuing Success
psyborg® continues to monitor and fine-tune Nowra Self Storage's SEO strategy to maintain their top-ranking position and ensure sustained business growth.
At psyborg®, we are committed to unleashing the true potential of your business through exceptional website design and SEO prowess. If you seek to achieve similar SEO success and grow your online visibility, connect with us today for a consultation. Together, we can elevate your business to new heights in the digital landscape.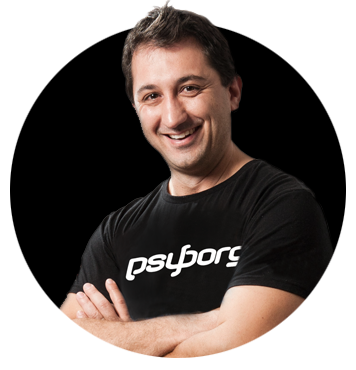 Daniel Borg
Creative Director
psyborg® was founded by Daniel Borg, an Honours Graduate in Design from the University of Newcastle, NSW, Australia. Daniel also has an Associate Diploma in Industrial Engineering and has experience from within the Engineering & Advertising Industries.
Daniel has completed over 2800 design projects consisting of branding, content marketing, digital marketing, illustration, web design, and printed projects since psyborg® was first founded. psyborg® is located in Lake Macquarie, Newcastle but services business Nation wide.
I really do enjoy getting feedback so please let me know your thoughts on this or any of my articles in the comments field or on social media below.
Cheers Daniel