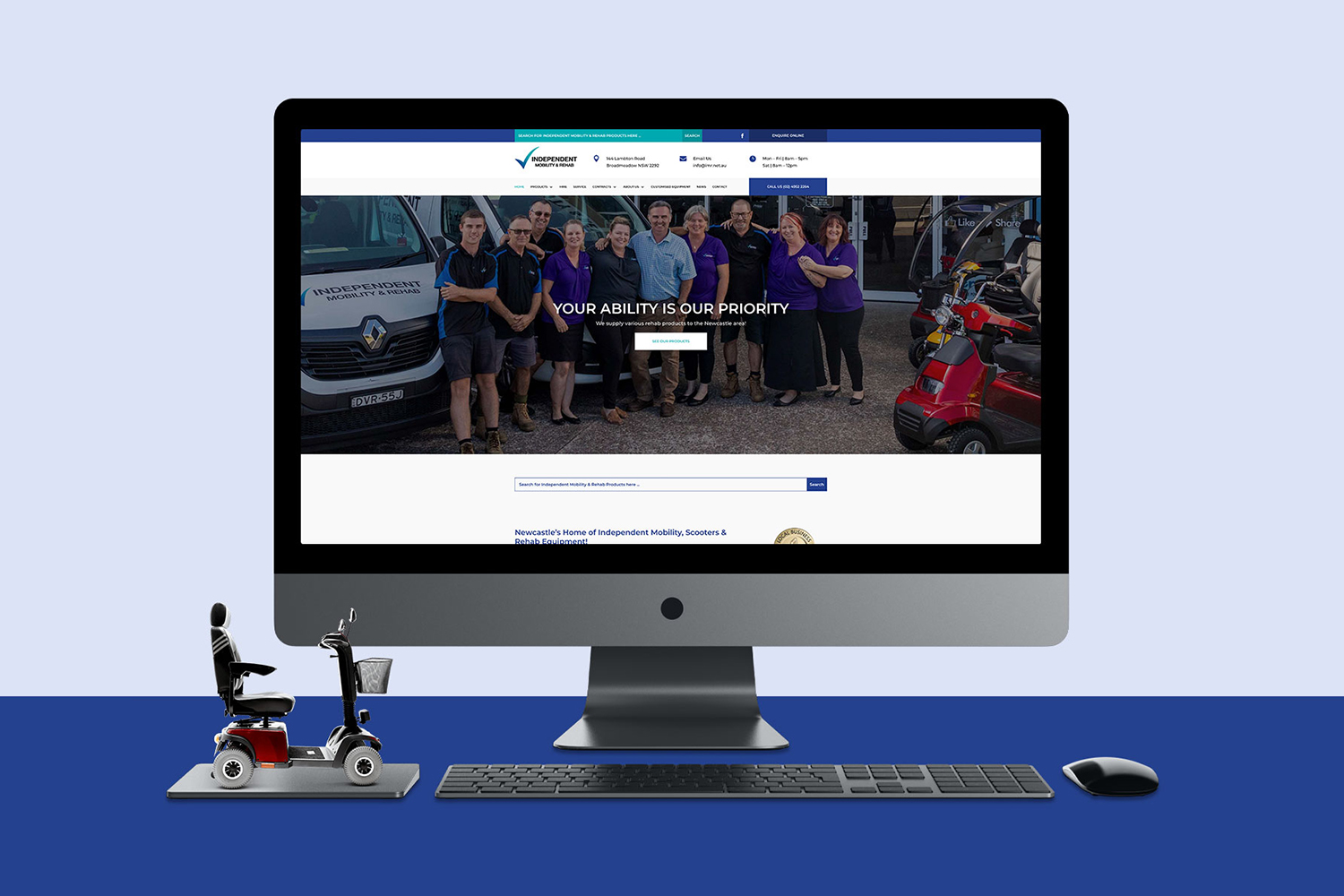 Independent Mobility & Rehab (IMR) is a leading provider of mobility and rehabilitation equipment in Newcastle, Australia. With a wide range of products, from mobility scooters to wheelchairs and rehab equipment, IMR aims to enhance the quality of life for people with mobility challenges. In March 2022, we were tasked with developing a new website for IMR and managing monthly updates for the website, products, and blog articles.
Objective
The primary objective was to create a user-friendly website that would serve as a comprehensive resource for mobility and rehab equipment, while also improving the site's visibility in search engine results for key terms related to the business.
Strategy
We developed a clean and intuitive website structure that made it easy for users to navigate through over 600 products across 55 categories. The website was designed to be responsive, ensuring a seamless experience across all devices. Additionally, we implemented SEO best practices to improve the site's visibility in search engine results.
Results
Since the launch of the new website, IMR has seen significant improvements in both user engagement and search engine rankings:
1. Search Engine Rankings
The website consistently ranks on the first page of Google for key terms such as 'Newcastle Mobility', 'Newcastle Mobility Scooters', 'Newcastle Rehab Equipment', and 'Wheelchairs Newcastle'.
2. Product Range
The website features over 600 products across 55 product categories, making it a comprehensive resource for anyone seeking mobility and rehab equipment in the Newcastle area.
3. Increased Enquiries
In the last six months, IMR received 109 product enquiries via the website, averaging 4 enquiries per week. This indicates a positive user response to the new design and content.
Client Feedback
Philip Walz, CEO of Independent Mobility & Rehab, had this to say about the new website:
"We are thrilled with the results of our new website. The user-friendly design and structure have made it easier for our customers to find exactly what they need, and the increase in inquiries is a testament to its success. The team's expertise in managing the website, products and blog articles has been invaluable in improving our online presence and helping us rank consistently for key terms. We look forward to our continued partnership and ongoing success."
Conclusion
The new IMR website has successfully achieved its objectives of providing a user-friendly resource for mobility and rehab equipment while improving visibility in search engine results. The increase in product enquiries indicates that the website is effectively engaging users and encouraging them to take action. We will continue to manage monthly updates for the website, products, and blog articles to ensure ongoing success.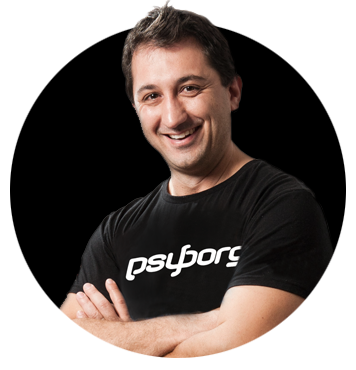 Daniel Borg
Creative Director
psyborg® was founded by Daniel Borg, an Honours Graduate in Design from the University of Newcastle, NSW, Australia. Daniel also has an Associate Diploma in Industrial Engineering and has experience from within the Engineering & Advertising Industries.
Daniel has completed over 2800 design projects consisting of branding, content marketing, digital marketing, illustration, web design, and printed projects since psyborg® was first founded. psyborg® is located in Lake Macquarie, Newcastle but services business Nation wide.
I really do enjoy getting feedback so please let me know your thoughts on this or any of my articles in the comments field or on social media below.
Cheers Daniel