So what is a brand?
"A brand is a set of marketing and communication methods that help to distinguish a company from competitors and create a lasting impression in the minds of customers." Wikipedia
So to me a brand is what is beyond the logo. The way people feel about the company, it's products, it's staff, it's touch points, that is the brand!
What is a logo?
"A logo is a graphic mark, emblem, or symbol commonly used by commercial enterprises, organisations and even individuals to aid and promote instant public recognition" Wikipidia.
A logo is a key component in advertising a brand, but not the brand itself. Logo's are used by companies as a way to distinguish their brand. I like to think of the logo as the visual aspect, and that feeling you get when you look at the logo, that's the brand.
See the difference?
To differentiate between a logo and a brand I thought I'd give a few examples. Remember the logo is the image, the brand is the feelings about the company or service.
So you're driving down the highway and see the big M sign indicating McDonald's is not far away. You don't think, "look a big red M" you are more likely to think, "Mmmmm a cheeseburger would go down a treat right now". The logo is a visual indicator that stirs your emotions.
You are off to purchase a new computer, you walk into Harvey Norman and you see a logo of an apple… you don't think, "gee I want an apple right now"…  you are more likely to think, "Apple is reliable, maybe I should buy one of their computers". See how the image stirs the emotion and determines our thoughts based on advertising, friends opinions & our memories and experiences with the product… well that's the brand.
What do you want from a logo?
The ultimate aim of a logo is for customers to associate the emotions obtained from the product or service experience with the logo. The combination of the visual look of a business in particular its logo, trademark or visual identity affirmed by the memories & the emotions of the experience with the product or service.
Keep it simple!
Why so simple? You want it to be remembered and easily recognised, the best way to achieve this is with a simple design! The human brain likes simplicity, this is because it is easier for our brains to process. That is a fact. Look at the logos of the big brands… Apple, Coca Cola, McDonald's… all are simple and easily recognised and remembered. To emphasise this look at the two labels below, one simple and one more complicated, how do each make you feel? In a weeks time which do you think you'll remember?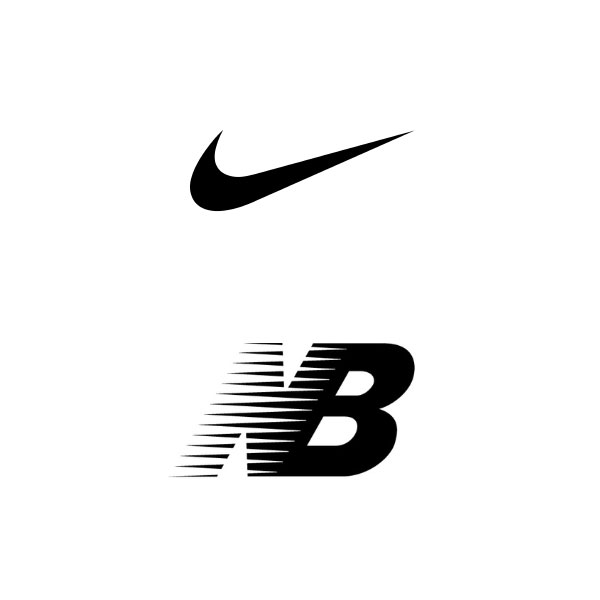 I think you can see the simple logo would be much easier to remember and recognise. I actually met up with a neuroscience expert some time ago and have written more about the Neuroscience of Branding here.
Another reason to keep logos simple is they are more likely to remain timeless. Once you start adding small details that may be in trend now, there is a chance that 10 years down the track, once your brand and logo are 'out there' you, or your clients/customers may feel it is no longer with the times. You need it to last the time just like the logos mentioned above have.
Simple logos are also more versatile. Remember that your logo needs to go on EVERYTHING! From letter heads to billboards. So when creating a logo keep that in mind! It needs to be as effective small as it is big. As effective on a letter head as it is on a billboard.
How else do I build a brand?
A logo is just the visual, all the hard work to make that logo do its job is up to you. You need to determine how you want your business to been seen. So you need to determine your business culture. Business culture looks at the internal aspects of a business. To determine business culture a business needs to have a set of beliefs, values and attitudes, if these are determined and are clear then the business will attract the clients and customers that they want. There is heaps more information on building your business culture here.
You also need to determine your client avatar. A client avatar is your clients or customers. The people who are using your business. Businesses will be more effective if they can determine who their client avatar is so they can directly aim marketing and products toward that person, their ideal client, which if done right can have clients and customers knocking on your door. Read more about client avatars in my article, Who is your client avatar?
Determining your business culture and client avatar will help determine your brand, then your job is to build and maintain that 'name'. Build your products, services, employees around these pre-determined key features. Once that brand is strong the logo will do it's job to give people the feeling of your brand. Don't forget that consistency is key to building a strong brand.
To Sum Up.
Build your brand up, determine who you are and who you are selling to and be consistent while doing this. Create a strong yet simple logo and give it time. Coca Cola didn't become famous in a day. They made a product people love, they created a brand they were happy with, and they marketed appropriately. Now they have a brand and logo that is known world wide.
As a final note check out these brands I have worked with and if you need help with your business or personal brand, I run brand workshops where I help professionals and business stakeholders articulate and design their brand, brand assets & touch points. Contact me to learn more.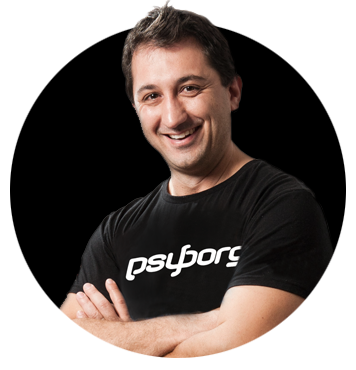 Daniel Borg
Creative Director
psyborg® was founded by Daniel Borg, an Honours Graduate in Design from the University of Newcastle, NSW, Australia. Daniel also has an Associate Diploma in Industrial Engineering and has experience from within the Engineering & Advertising Industries.
Daniel has completed over 2800 design projects consisting of branding, content marketing, digital marketing, illustration, web design, and printed projects since psyborg® was first founded. psyborg® is located in Lake Macquarie, Newcastle but services business Nation wide.
I really do enjoy getting feedback so please let me know your thoughts on this or any of my articles in the comments field or on social media below.
Cheers Daniel