WordPress Updating Process
If you're already using WordPress as a Content Management System you will know that it continuously evolves and improves, keeping up to date with web trends, offering new functionality and flexibility and resolving security issues.
In essence WordPress driven websites are made up of three components that effect the updating process via the evolution of WordPress.
It is beneficial to ensure that these components remain current as this ensures that your website is kept secure and utilises the best features and functionality available to your website.
These three components that are updated in WordPress are;
1. WordPress core
Determined by the WordPress development community, this gets updated every couple of months and includes bug fixes, new features, feature improvements and security patches. It is very important to keep this current.
2. 3rd party plugins
The timing of this is dependent on the particular plugin developer but these are usually updated when WordPress does an update. Good plugin developers will check there plugins with WordPress compatibility and update there plugin code to ensure it. Plugin updates can also occur when plugin developers improve the plugins functionality. This is why it is necessary to keep your plugins up to date, as plugin inconsistencies can break the site as WordPress evolves.
3. Theme files
Theme developers will also update there themes to introduce new functionality, bug fixes and to evolve with the most recent version of WordPress. When installing a new theme, it is best practice to set up what's known as a child theme, with any customisations made in it so you can continue to update WordPress, any plugins and the core theme files without it effecting your previous customisations done.
Issues can occur when WordPress or plugins are updated, and inconsistencies occur between items that can effect the functionality of your website.
Hence, when updating it is good practice to check the site over to see if any issues have occurred. Although rare, if an issue occurs some trouble shooting needs to be done to find out if the theme or a particular plugin is causing the issue.
A brief guide to troubleshooting is;
Check if your theme files have an update and if so update your theme files
De-activate all of your plugins and re activate one by one to see which plugin is causing then issue
Contact this plugin developer to see if there is a bug fix and update available
Remove it and find a new one with similar functionality to replace it
Test and establish any inconsistencies compared to the last working version
If you are a business owner and do not have the time or will to do this, psyborg® offers an annual 'WordPress Maintenance Service' that covers this process. Contact Us to learn more.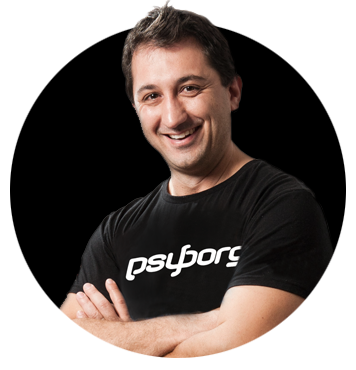 Daniel Borg
Creative Director
psyborg® was founded by Daniel Borg, an Honours Graduate in Design from the University of Newcastle, NSW, Australia. Daniel also has an Associate Diploma in Industrial Engineering and has experience from within the Engineering & Advertising Industries.
Daniel has completed over 2800 design projects consisting of branding, content marketing, digital marketing, illustration, web design, and printed projects since psyborg® was first founded. psyborg® is located in Lake Macquarie, Newcastle but services business Nation wide.
I really do enjoy getting feedback so please let me know your thoughts on this or any of my articles in the comments field or on social media below.
Cheers Daniel