Interview with Troy and Luke from the IDHTTW Podcast
I recently had the pleasure to be interviewed by Troy and Luke from the IDHTTW Podcast.
IDHTTW is an acronym for 'I DON'T HAVE TIME TO WORK' which, hey we all agree on, right! No body want's to work but if you're lucky enough to be doing what you love, is that really work? And that's what these guys are all about.
Troy and Luke interview entrepreneurs & business owners who love what they do and I had the pleasure of chatting with these guys for just over 30 minutes.
In this interview we discuss how and why I got into business, the hustle, Australian entrepreneurship culture, following your dreams, the reality of Networking and much, much more.
The interview was uploaded to youTube and iTunes as a podcast on the link below.
Take a listen and if you have any questions be sure to reach out!

Listen to IDHTTW Podcast on iTunes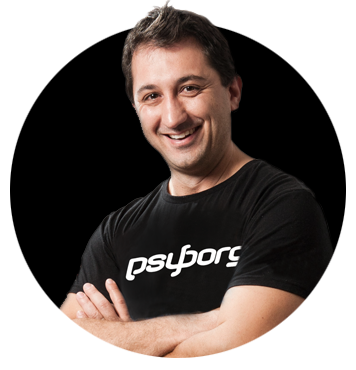 Daniel Borg
Creative Director
psyborg® was founded by Daniel Borg, an Honours Graduate in Design from the University of Newcastle, NSW, Australia. Daniel also has an Associate Diploma in Industrial Engineering and has experience from within the Engineering & Advertising Industries.
Daniel has completed over 2800 design projects consisting of branding, content marketing, digital marketing, illustration, web design, and printed projects since psyborg® was first founded. psyborg® is located in Lake Macquarie, Newcastle but services business Nation wide.
I really do enjoy getting feedback so please let me know your thoughts on this or any of my articles in the comments field or on social media below.
Cheers Daniel