Five Brand Hacks
I was recently invited to present my Five Brand Hacks to the Masters of Marketing and MBA Students at NewSpace at the University of Newcastle. It's always a pleasure to give back to a place that gave me so much!
In this video I speak about these five brand hacks to ensure that you are making the most of your brand.
1. Consistency
Probably the most important factor and the last thought about is consistency. Using your branding consistently will ensure that your brand is used in the same way according to a pre defined style guide and strategy. This will ensure that the same perception is maintained which will give the brand the best chance at building trust in the market. To learn more about consistency read here.
2. Targeting
Understanding who your target market is vital to creating a brand that resonates with your group of potential customers. When you understand who your target market is you can design a brand that matches to their tastes, expectations and emotional cues. To learn more about defining your target market, click here.
3. Positioning
Positioning is all about where your brand is positioned on the spectrum of cost. Is the product or service cheap, value, premium or luxurious. Knowing this will help you design the brand accordingly. For example cheap brands are usually cluttered and busy where as luxurious brands are typically minimal and elegant. Where does your brand fit on this spectrum and how do you portray this perception through graphic design. To learn more about positioning read here.
4. Differentiation
What makes your business different from your competitors and how does it stand out from the crowd. Determining this will help you differentiate your business and can influence the design of your brand. You can also use branding to differentiate your business from your competitors in a cluttered market. Learn more on differentiation here.
5. Emotion
People make purchasing decisions based on emotion rather than facts. As designers we use branding to give a product or service a particular emotion via brand engagement. When you understand your target market and what they want from a product or service we can design a brand that instils emotional cues to create a reaction or a response to help the customer remember, trust and engage in a brand.
In Summary
That's my five brand hacks which I hope to give you a better insight on how to create a brand that leverages the metaphors and symbolism from our culture to create emotion, differentiation, positioning according to your target market in a consistent manner. If you need help with your brand or you're a start up and your trying to find your perception be sure to check out my Brand Workshops page.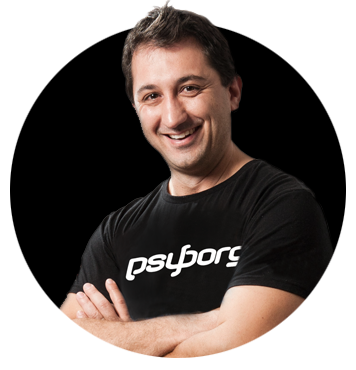 Daniel Borg
Creative Director
psyborg® was founded by Daniel Borg, an Honours Graduate in Design from the University of Newcastle, NSW, Australia. Daniel also has an Associate Diploma in Industrial Engineering and has experience from within the Engineering & Advertising Industries.
Daniel has completed over 2800 design projects consisting of branding, content marketing, digital marketing, illustration, web design, and printed projects since psyborg® was first founded. psyborg® is located in Lake Macquarie, Newcastle but services business Nation wide.
I really do enjoy getting feedback so please let me know your thoughts on this or any of my articles in the comments field or on social media below.
Cheers Daniel