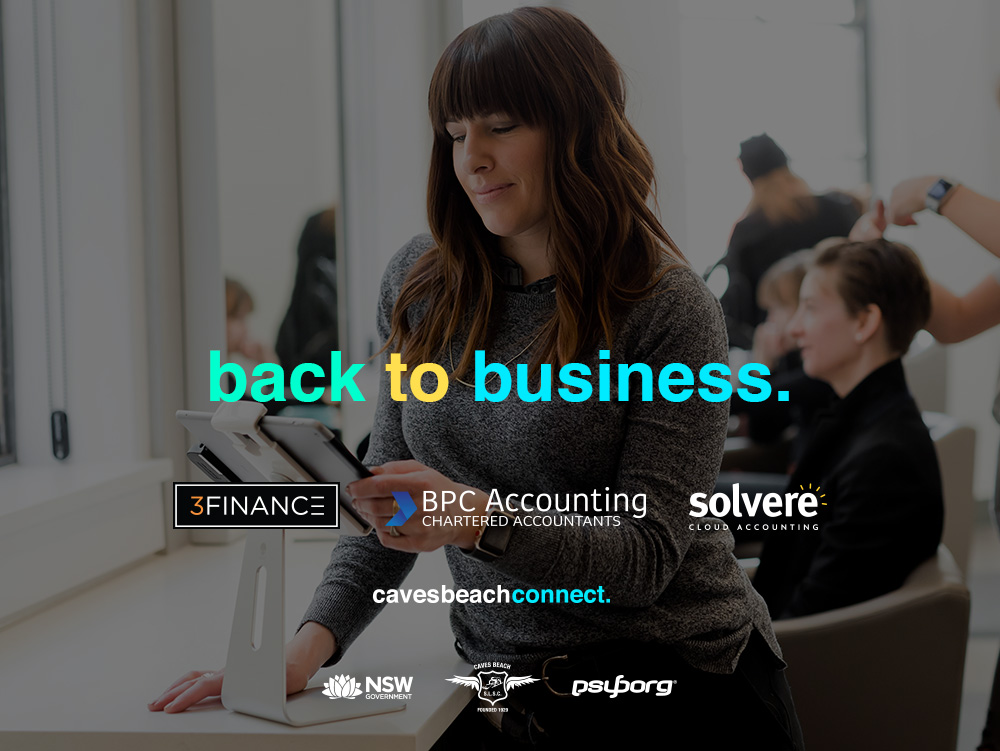 Back to Business
Get Back to Business … Free Caves Beach Business Networking Event!
Let's get back to business with presentations from local Finance, Accounting and Cloud Bookkeeping Pro's, Joel De Shannon from 3Finance, Brendan Curran from BPC Accounting and Matt Halliday from Solvere Cloud Bookkeeping.
Plus representatives, Matthew Arraiza and Brett Lenton from the NSW State Government presenting on Business Grants, Government Funding and Covid-19 protocols.
Join us for a free beer, wine & canapés on arrival at Caves Beach Surf Life Saving Club at the Back to Business Caves Beach Connect Networking Event.
Wednesday, 1 December from 5:30 pm – 7:30 at the Caves Beach Surf Life Saving Club.
Register your FREE limited ticket, from Eventbrite.
Limited to 80 FREE Tickets.
Proudly brought to you by other Caves Beach local businesses
@hello3finance | BPC Accounting | Solvere Cloud Accounting | @we.are.psyborg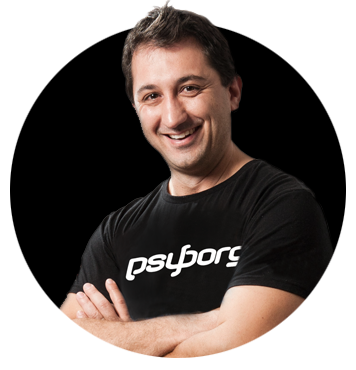 Daniel Borg
Creative Director
psyborg® was founded by Daniel Borg, an Honours Graduate in Design from the University of Newcastle, NSW, Australia. Daniel also has an Associate Diploma in Industrial Engineering and has experience from within the Engineering & Advertising Industries.
Daniel has completed over 2800 design projects consisting of branding, content marketing, digital marketing, illustration, web design, and printed projects since psyborg® was first founded. psyborg® is located in Lake Macquarie, Newcastle but services business Nation wide.
I really do enjoy getting feedback so please let me know your thoughts on this or any of my articles in the comments field or on social media below.
Cheers Daniel