Case Study: Wound Education Website Development
Wound Education, a leading platform for comprehensive wound care courses, approached psyborg® to revamp and enhance their online presence. The project's objective was to create an intuitive, user-friendly platform that seamlessly integrates various functionalities, ensuring a smooth learning experience for users.
Project Overview
WordPress Maintenance
Ensured all elements, including WordPress, themes, and plugins, were updated and licensed correctly.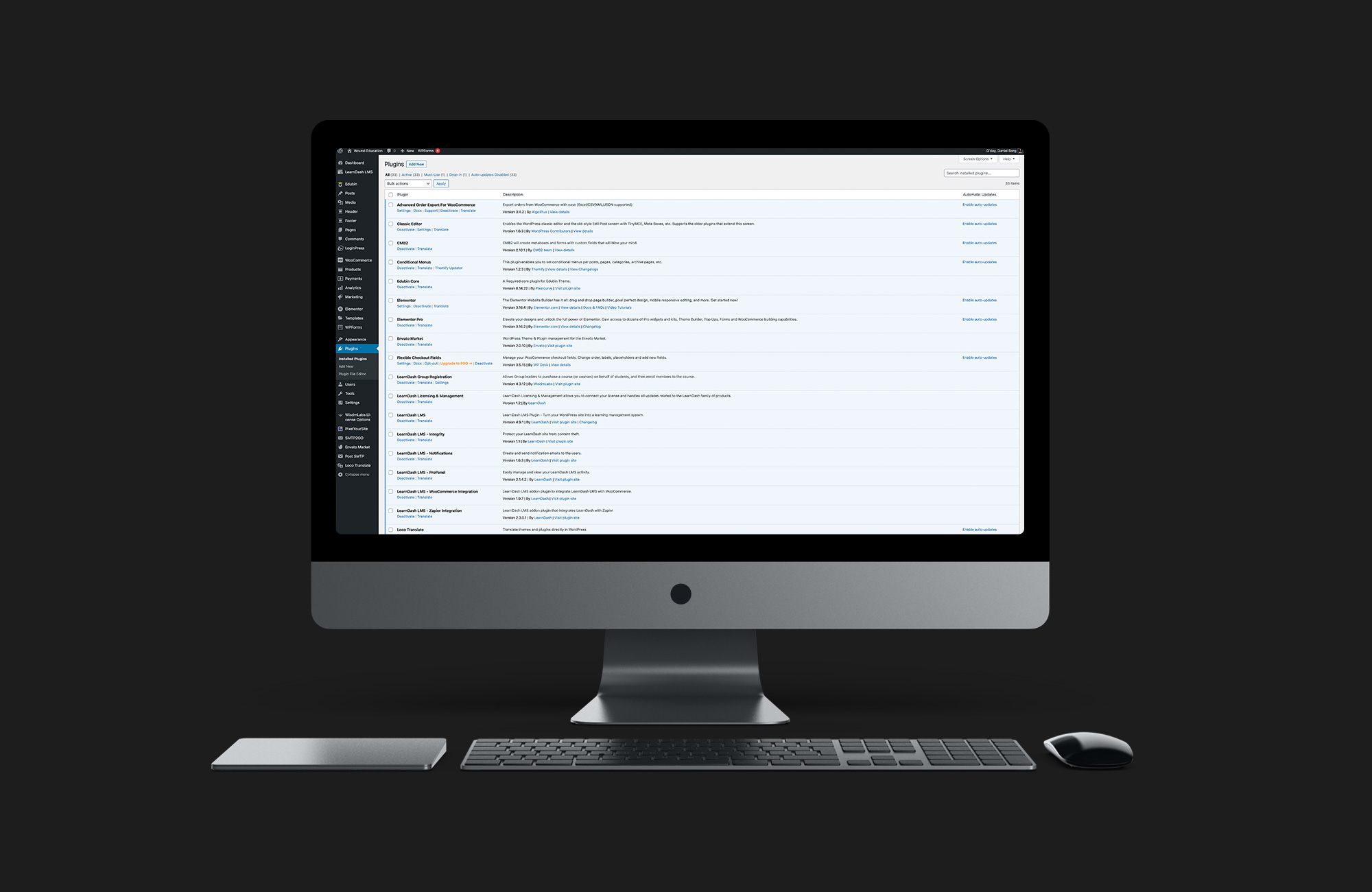 Synchronisation
Achieved seamless integration between the WordPress theme, LMS plugin, WooCommerce, and the payment gateway.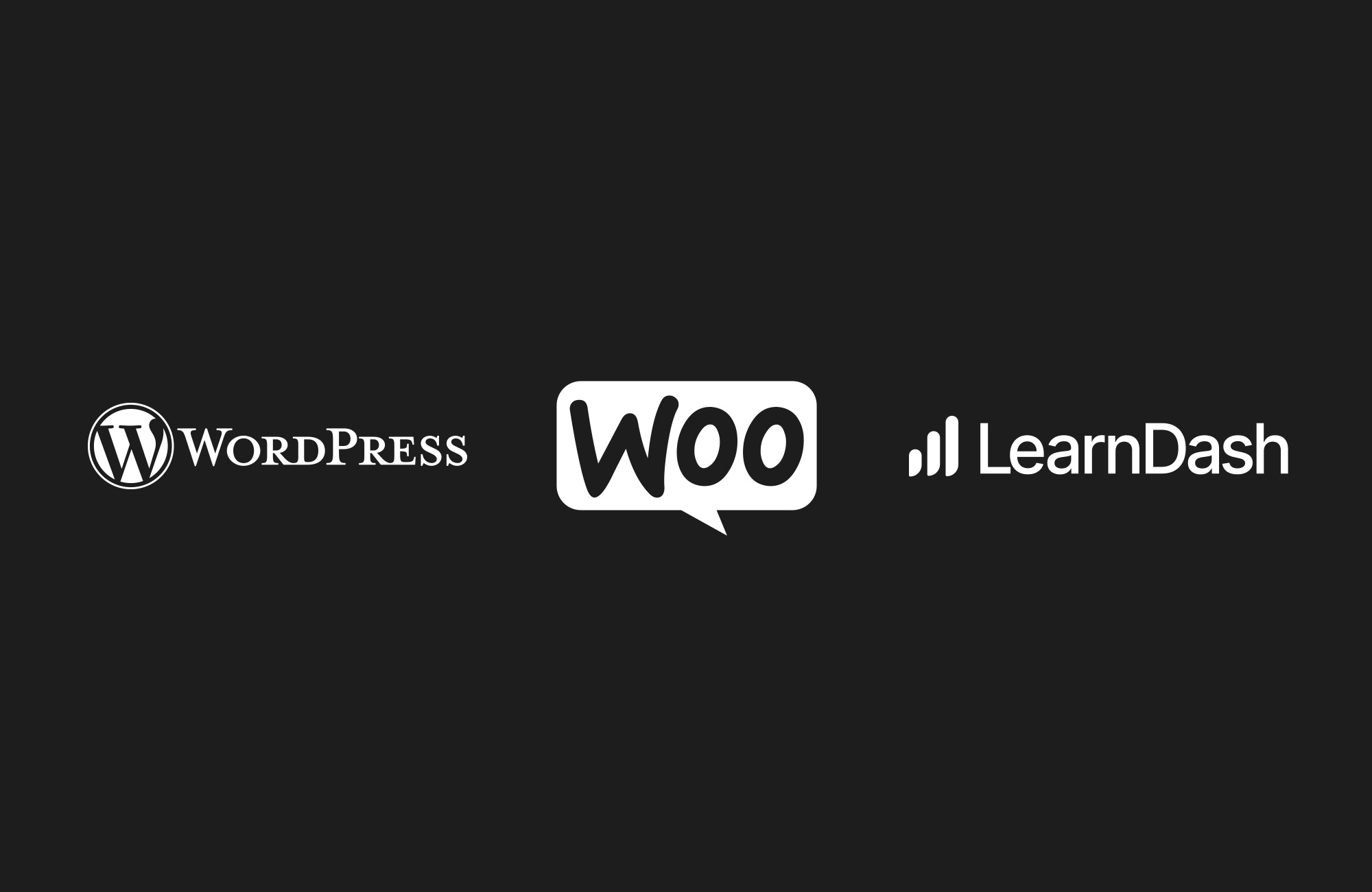 Website Design & Integration
Crafted and integrated the front-end design for the home page and the online course landing page, which included layout adjustments, graphic design, testimonials, and custom module icons.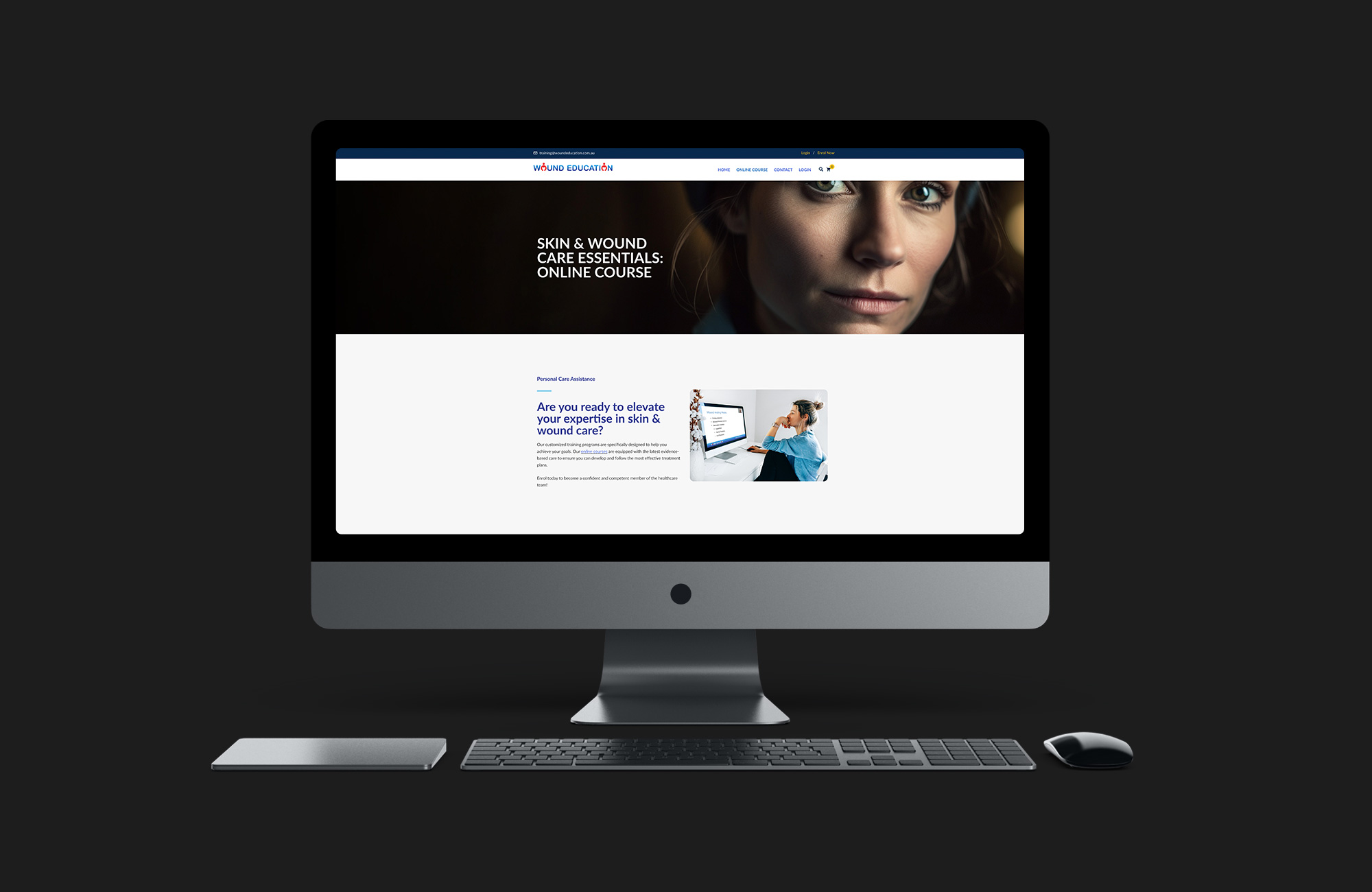 Course Creation – 'Skin & Wound Care Essentials'
Developed 10 comprehensive modules featuring text, videos, recommended reading materials, and two quizzes.
Designed a professional PowerPoint template for coursework.
Incorporated in-video commentary using Loom.
Undertook video editing, compression, and integration.
Designed a dynamic digital certificate to award course completers.
Integrated an evaluation form with Zapier, automating the feedback process post-course completion.
WordPress Development & Integration
Streamlined the sign-up process.
Integrated WooCommerce shopping cart.
Set up and troubleshooted the Learning Management System (LMS).
Configured taxation/GST settings.
Established email notifications.
Implemented group sign-up functionalities and bulk discount options.
Integrated payment gateways: Stripe & WooPayments.
Set up Cron Jobs for scheduled tasks.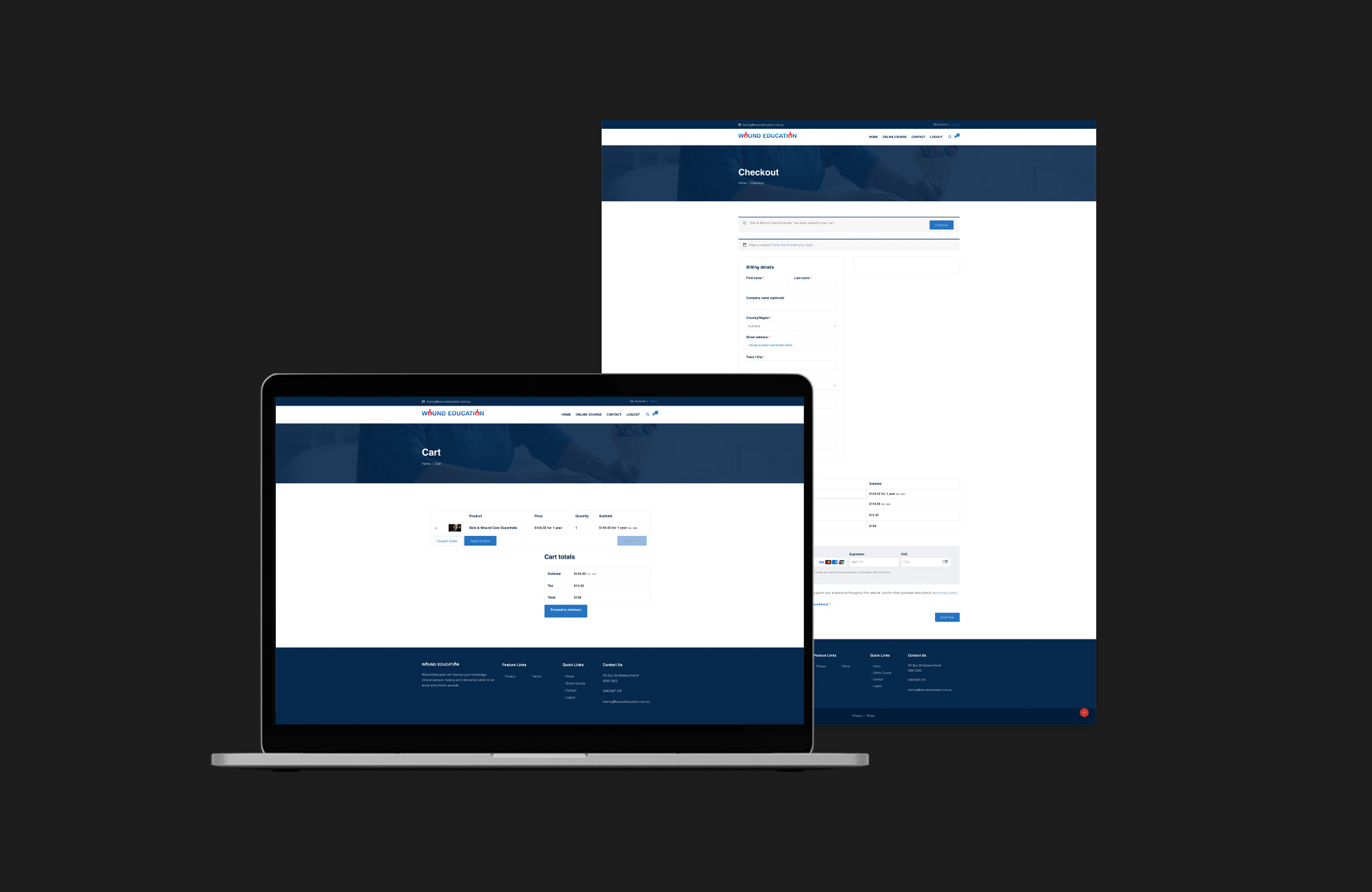 Workbook Design
Crafted a professionally designed 78-page downloadable workbook.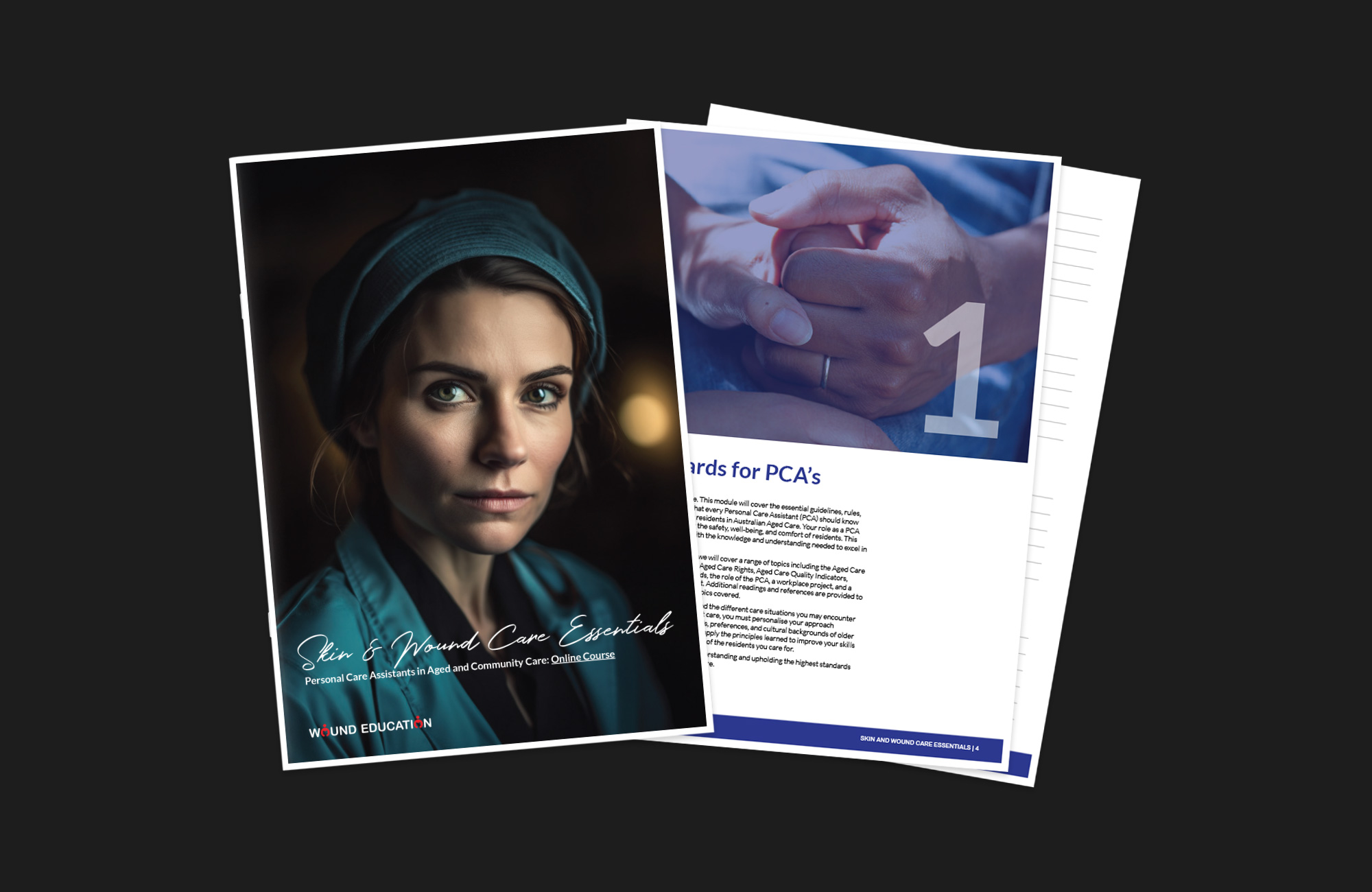 Marketing Material Design
Designed both print and email versions of marketing materials targeting individuals and health management. This included A4 flyers tailored for individual users and management.
Collaboration
Engaged in continuous collaboration and revisions with the client to ensure the final product met their expectations.
Client Feedback
Daniel and Tayla deliver. Daniel's insight offers clarity and direction. Very creative and really easy to work with, especially when you do not have the ideas or skill set required in the online world.

– Margo Asimus, Wound Education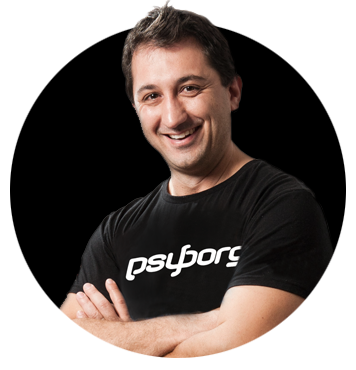 Daniel Borg
Creative Director
psyborg® was founded by Daniel Borg, an Honours Graduate in Design from the University of Newcastle, NSW, Australia. Daniel also has an Associate Diploma in Industrial Engineering and has experience from within the Engineering & Advertising Industries.
Daniel has completed over 2800 design projects consisting of branding, content marketing, digital marketing, illustration, web design, and printed projects since psyborg® was first founded. psyborg® is located in Lake Macquarie, Newcastle but services business Nation wide.
I really do enjoy getting feedback so please let me know your thoughts on this or any of my articles in the comments field or on social media below.
Cheers Daniel