Content Marketing Speeds Up Trust
Content marketing is a form of marketing focused on creating, publishing and distributing content for a targeted audience online. Source; Wikipedia
Content marketing can help build trust and generate business. Unlike other marketing, content marketing must give customers something useful … content! It is not focussed on producing demand for a new need or product but rather focussed on giving something valuable to new and old customers.
Why spend time on Content Marketing?
In essence by using content marketing (blogging, social media, videos, podcasts) you are becoming known as an expert to potential opportunities, establishing your credibility, building up trust and making it easier for the purchaser to make a decision. Content Marketing is the practice of supplying targeted, relevant and sharable content to your audience in the hope that it will be shared, liked and enquired about.
If content marketing is done right then you will build trust, which in turn will expand your customer base and increase brand awareness and credibility.
For a quick guide to Content Marketing check this out.
How does Content Marketing build trust?
Creating content that is aimed at helping your customer base will build trust because the brand will be seen as giving useful information and therefore will be seen as transparent. As long as the information you produce is authentic and credible then it will build trust amongst the clientele that are viewing it.
It also allows you to build a 'following' or community as you become seen as an expert in your field. The community will continue to grow if you consistently share information to help those who are following you, in-turn they share the information and it keeps going giving you a bigger following and generating trust amongst your followers who view you as the expert in your field.
When people read your articles, follow you on the relevant social media and become part of your professional community they begin to 'know' you and will potentially trust you over the name and phone number that could be pulled from the yellow pages or somewhere else online. It also makes you more approachable to your community and potential customers are more likely to get in touch if they are in need of assistance.
Why is trust important?
I don't actually think I need to answer this question as I put it here more to be rhetorical and get you thinking about the importance of trust. Obviously people are more likely to go with someone they trust than someone they do not know and content marketing will help get you over that line, from stranger to trustworthy.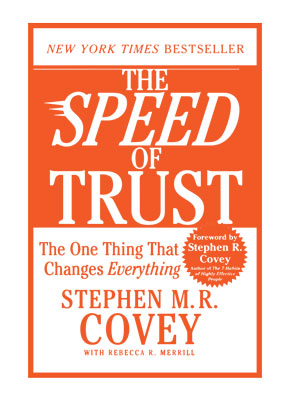 The speed of trust
The Speed of Trust is one of my favourite books (by Stephen Covey) and goes into depth on different kinds of trust and the underlying importance of trust. It is a real eye opener on trust and looks at it not only in relationships with those you are close with but more from professional perspective. Convey asserts, 
"The ability to establish, extend, and restore trust with all stakeholders – customers, business partners, investors and coworkers – is the key leadership competency of the new, global economy." Speed of Trust
To Sum Up
While content marketing does take time I find the rewards are worth it. I also see it as a bit of fun and it feels less like work than I initially thought. I write about things I am passionate about and get excited when I see a need of a customer that I know I can meet. Not to mention the new clients I meet along the way!
In summary the quicker you can build trust with your customer base the quicker you have an opportunity to help solve your customers problems and isn't that what business is all about.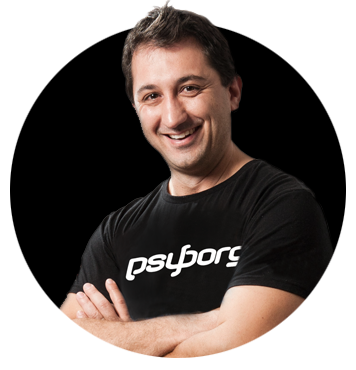 Daniel Borg
Creative Director
psyborg® was founded by Daniel Borg, an Honours Graduate in Design from the University of Newcastle, NSW, Australia. Daniel also has an Associate Diploma in Industrial Engineering and has experience from within the Engineering & Advertising Industries.
Daniel has completed over 2800 design projects consisting of branding, content marketing, digital marketing, illustration, web design, and printed projects since psyborg® was first founded. psyborg® is located in Lake Macquarie, Newcastle but services business Nation wide.
I really do enjoy getting feedback so please let me know your thoughts on this or any of my articles in the comments field or on social media below.
Cheers Daniel