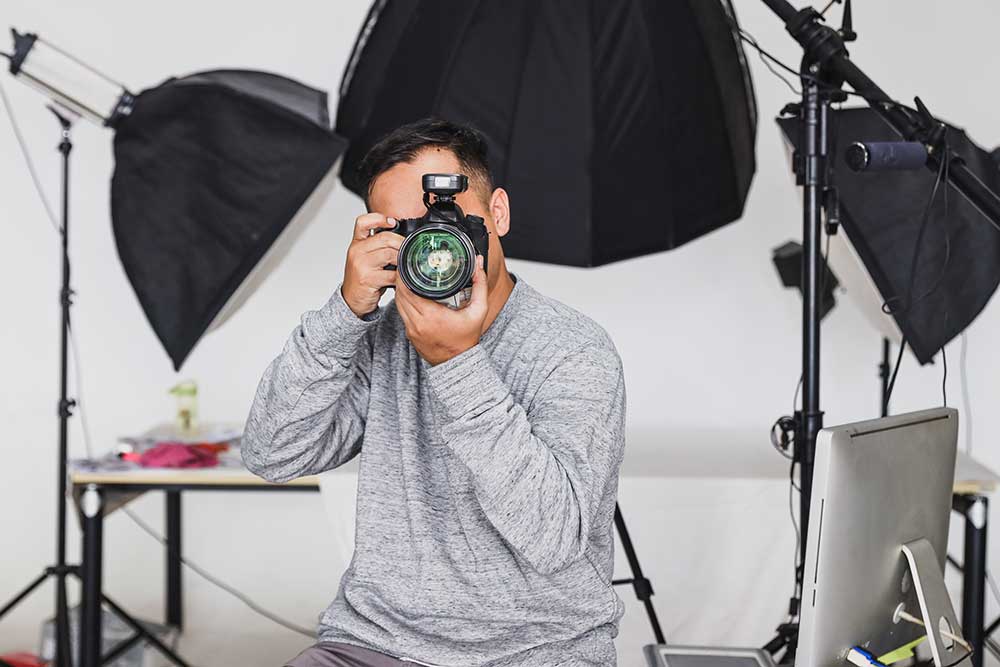 So you're about to get your photo taken!
It's a little daunting right but there comes a time when we need to front up for the camera for a professional photoshoot for our companies website, print or social media.
At psyborg® we want to take away that edgy feeling by making your next portrait photoshoot relaxed and comfortable for you.
So we've compiled this list of eleven tips to help you get the best out of your portrait photo shoot.
Put Your Best Foot Forward.
We recommend standing on a slight angle to the camera with one foot forward as this lets you lean into the camera a little giving a more natural and purposeful pose and a subtle sense of confidence.
The alternative is having your shoulders square on which gives a more confrontational pose.
Look Down and then Up at the Camera.
By gazing your eyes down to the ground and then back up to the camera your face will look less posed and more natural.
Feel Comfortable.
Wear something professional but what you feel comfortable in, we want you to feel relaxed when taking that shot.
Our Language.
Be prepared to hear directions like "Raise your chin a little," "Straighten your back," or "Look at me." We don't want to seem pushy as we're just trying to make the moment work for you.
Neutral Colours are Better.
Neutral or dark colours are better as these help to bring out your face and smile.
A Natural Smile.
If you're wanting to get a more natural smile lock eyes with a fellow staff member. This takes your mind off the camera, when they make you smile look straight back to the camera. Our photographer will be ready for those moments to capture.

Outdoor Portraits.
On outdoor shoots you can't see how your hair etc looks so be each others mirror and keep an eye out for minor things on fellow colleagues that can be fixed that the photographer may miss.
Distracting Outfits.
Some items to be aware of such as fluff, uneven buttons or zips, collars, lapels, clothes riding up, shirt half tucked in can be distracting to your portrait, so check that these are on point before your photo is taken. No stress though as we can always use photoshop.
It's in the Background Too.
We have taken the time to consider the background of your portrait as this gives meaning to the image. Our choice of background will be uncluttered and neutral so we focus on you whilst the background will compliment the brand of the organisation.
Lighting.
Natural lighting is best but we will also have stand alone directional flashes on hand as well as reflectors if we need them. Also, overcast days are great as they provide soft lighting in comparison to direct sunlight which can create strong and harsh shadows.
Have Fun!
Be prepared to break the ice with the photographer and art director on the shoot. It's about having fun and feeling relaxed so we can get the best out of your portrait.
So there are our tips to help you get the best out of your next portrait photoshoot. We hope this relaxes you a little so you are assured that we'll be taking care of it and if you take these on board the shoot will be that much more fun. Please don't hesitate to reach out if you have any questions prior to our next engagement with you.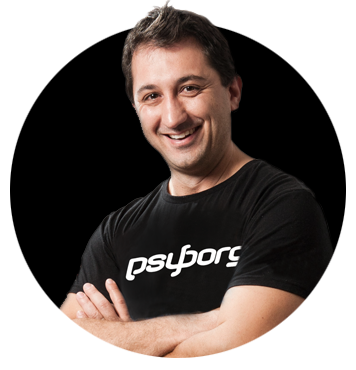 Daniel Borg
Creative Director
psyborg® was founded by Daniel Borg, an Honours Graduate in Design from the University of Newcastle, NSW, Australia. Daniel also has an Associate Diploma in Industrial Engineering and has experience from within the Engineering & Advertising Industries.
Daniel has completed over 2800 design projects consisting of branding, content marketing, digital marketing, illustration, web design, and printed projects since psyborg® was first founded. psyborg® is located in Lake Macquarie, Newcastle but services business Nation wide.
I really do enjoy getting feedback so please let me know your thoughts on this or any of my articles in the comments field or on social media below.
Cheers Daniel