How to get off Google
Whilst most businesses aim to not only get onto Google but get on the very first page of a Google search, there can be some instances where you want to get a particular web page taken out of Google's search results.
Pages that are out of date or that you don't want to show up in a Google search may still appear. Even when information is deleted from a website it can still show up on Google search.
If Google search brings up a page that no longer exists, then once the search result is clicked on a "404-page-not-found" error will be seen. This is not only bad because it may result in lost business, but search engines do not like this as the page appears "unhealthy" and it may effect the SEO of your website.
There is a way these pages can be removed from Google's index, you simply have to 'ask' Google to update or remove it's reference to your page.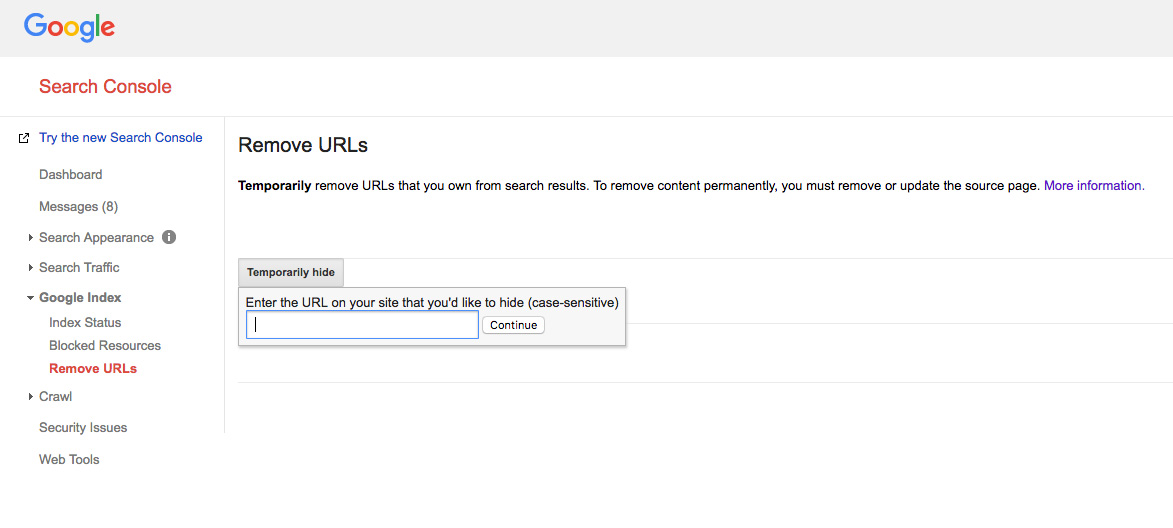 How to remove content from Google Search
Go to Google Search Console and if you haven't already, set up and account and verify the ownership of your site

From here, go to Google's 'Remove URL's' page (Google Index > Remove URL's)

Enter the exact URL of the outdated page in the Temporarily Hide box, including the http prefix (http:// or https://), the www, the domain and the page permalink. e.g. https://www.psyborg.com.au/a-page/  

Click 'Continue' and 'Submit Request'

The message "This content is gone," may appear, you still need to click "Request removal".
After you submit your request to Google, you'll see it listed on the Remove outdated content page. You can go back to that page to check the status of your request and once it is removed, this will be indicated on the status.
How do I stop further referencing?
You can stop further referencing of a page by blocking search engine crawlers from accessing pages. This is done by adding a robots.txt file to the root directory of your site via FTP upload.
The robots.txt file indicates the parts of your site that you do not want accessed by using the relevant disallow code.
All robots.txt codes, syntax and methods are available here.
To Sum Up
If you are interested in protecting the SEO of your website it is important to remove old pages from google search. Or if there is something embarrassing or outdated it may also be necessary to have those pages removed. If this is the case it is a fairly quick and an easy task and definitely worth doing.
Read more about how to increase SEO here and if you need someone to help you with this or want to learn how to take control of your websites SEO, just reach out.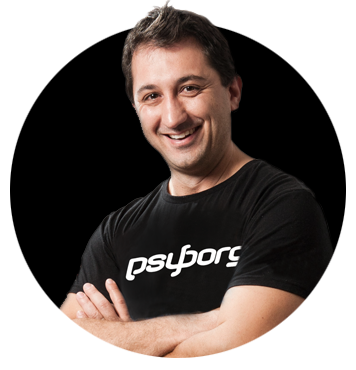 Daniel Borg
Creative Director
psyborg® was founded by Daniel Borg, an Honours Graduate in Design from the University of Newcastle, NSW, Australia. Daniel also has an Associate Diploma in Industrial Engineering and has experience from within the Engineering & Advertising Industries.
Daniel has completed over 2800 design projects consisting of branding, content marketing, digital marketing, illustration, web design, and printed projects since psyborg® was first founded. psyborg® is located in Lake Macquarie, Newcastle but services business Nation wide.
I really do enjoy getting feedback so please let me know your thoughts on this or any of my articles in the comments field or on social media below.
Cheers Daniel