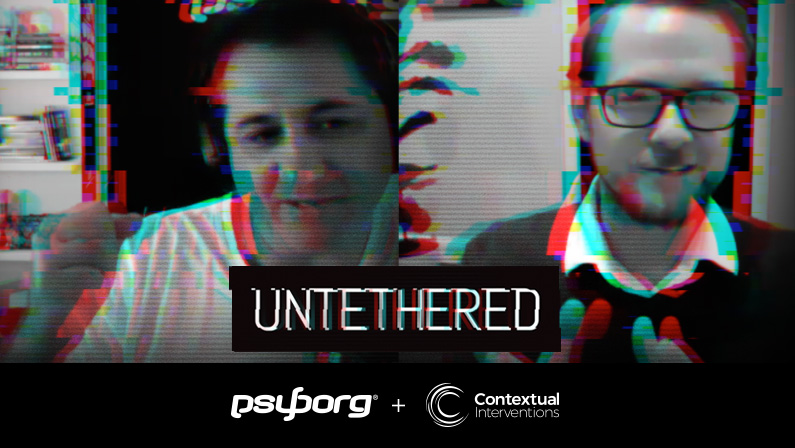 Untethered with Daniel Borg & Brendon Knott
In this untethered conversation I had the pleasure of chatting with long time client & Clinical Psychologist, Brendon Knott of
Contextual Interventions
.
I've been working with Brendon over the past few years where I've been helping him with his business branding. In this podcast we discuss psychology, therapy and human behaviour. We tap into COVID-19 and how people have had to change and adapt. 
We also talk about how psychology in used in advertising and design thinking. And we get a little personal, where I discuss my own experiences with a psychologist and how this has helped me navigate my own path.
Brendon's psychology practice,
Contextual Interventions
is devoted to providing clinicians with access to resources that will help them easily understand and apply modern contextual behavioural principles in their day to day clinical work.
Contextual Behavioural Science (CBS), require clinicians to think functionally, see beyond the form and content of their clients' behaviours and seek to understand the historical and situational factors which have shaped them.
Take a listen and be sure to rate us on your favourite podcast streaming service if you enjoyed our conversation.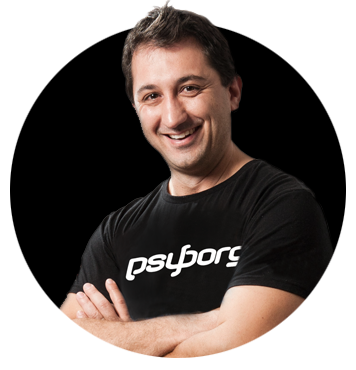 Daniel Borg
Creative Director
psyborg® was founded by Daniel Borg, an Honours Graduate in Design from the University of Newcastle, NSW, Australia. Daniel also has an Associate Diploma in Industrial Engineering and has experience from within the Engineering & Advertising Industries.
Daniel has completed over 2800 design projects consisting of branding, content marketing, digital marketing, illustration, web design, and printed projects since psyborg® was first founded. psyborg® is located in Lake Macquarie, Newcastle but services business Nation wide.
I really do enjoy getting feedback so please let me know your thoughts on this or any of my articles in the comments field or on social media below.
Cheers Daniel