Building Better Humans Podcast
I was recently invited to be a guest on the Building Better Humans podcast hosted by Glenn Azar.
Glenn and I have been working together for over 6 years. I met Glenn on the Kokoda Track back in 2009, where Glenn was my trek leader and we have not stopped collaborating since.
In his podcast series, Glenn interviews successful business owners and entrepreneurs from all over Australia, so naturally I was honoured to be invited as a guest.
In episode 15, I share my 15-20 year journey which includes my failures, key learnings and my vision going forward. Glenn has a punchy interview style which keeps things moving as he gets to the point on various topics discussed.
I'd love you to listen to it and let me know how you think it went?
You can check out the podcast on iTunes or SoundCloud, or even listen to it from the SoundCloud player below.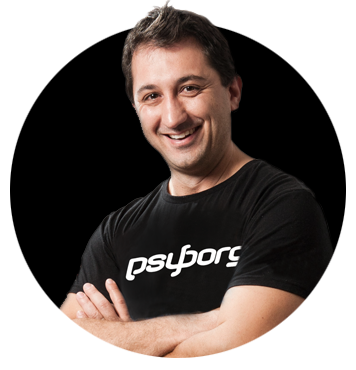 Daniel Borg
Creative Director
psyborg® was founded by Daniel Borg, an Honours Graduate in Design from the University of Newcastle, NSW, Australia. Daniel also has an Associate Diploma in Industrial Engineering and has experience from within the Engineering & Advertising Industries.
Daniel has completed over 2800 design projects consisting of branding, content marketing, digital marketing, illustration, web design, and printed projects since psyborg® was first founded. psyborg® is located in Lake Macquarie, Newcastle but services business Nation wide.
I really do enjoy getting feedback so please let me know your thoughts on this or any of my articles in the comments field or on social media below.
Cheers Daniel