Untethered with Daniel Borg & Glenn Azar
In this untethered conversation I chat with Glenn Azar who is the founder and owner of Adventure Professionals, Project 180, Glenn Azar Success Coach and the host behind the Building Better Humans Podcast.
Glenn is not new to creating challenges and helping people be as successful as possible. He is a success and executive fitness coach that can help you achieve your greatest dreams.
We have been working together for over 10 years where I have also supported Glenn's daughter, Alyssa Azar who was the youngest Australian female to conquer Mt Everest from both sides.
Glenn and I discuss business adapting to Covid-19, Mindset, Resilience, the Kokoda Experience, branding and much much more. I've been working closely with Glenn in developing his various companies brands, weaving them together to help Glenn tell his brand story.
Glenn has lead 79 Kokoda treks and was my trek leader on my Kokoda experience back in 2009, where we met. I had a heap of fun chatting with Glenn and I'm sure you will enjoy the discussion also.
Glenn spent a large portion of his life serving in the Australian Army where he commenced in Infantry before moving to Medical Corps and qualified as an Aviation Medic, Physical Training Instructor and later a Registered Nurse. Glenn has seen active service in East Timor in 1999 under INTERFET as well as a host of smaller operations and he personally selects our adventure team.
Glenn is also the host of the Building Better Humans Podcast where he provides inspiration, tips and advice to help you conquer your life, one day at a time.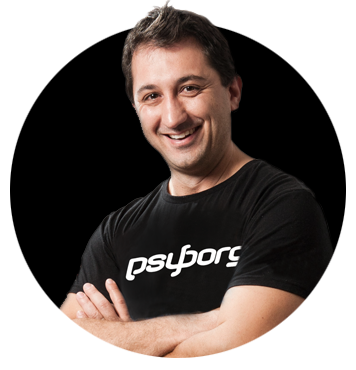 Daniel Borg
Creative Director
psyborg® was founded by Daniel Borg, an Honours Graduate in Design from the University of Newcastle, NSW, Australia. Daniel also has an Associate Diploma in Industrial Engineering and has experience from within the Engineering & Advertising Industries.
Daniel has completed over 2800 design projects consisting of branding, content marketing, digital marketing, illustration, web design, and printed projects since psyborg® was first founded. psyborg® is located in Lake Macquarie, Newcastle but services business Nation wide.
I really do enjoy getting feedback so please let me know your thoughts on this or any of my articles in the comments field or on social media below.
Cheers Daniel