What's been happening
Here's an update on some of the psyborg® design work & developments over the past few months.
Mac attack
We've been busy going all Mac in the studio. For some time I had a mixture of PCs and Macs running, but now with iOS8 set to launch soon I have set up the studio with two new iMacs (psyMacs), which integrate nicely with my iPad (psyPad) and iPhone (psyPhone).
Now that we're paperless we're starting to leverage the cloud even more with some exciting developments on the horizon. One thing I have learned with business automation and leveraging the cloud is that you need to get all of your ducks (or devices) in a row to create the synergy required to run an agile business.
Keeping your WordPress website up to date
For most of my website clients I maintain their WordPress dashboard. This is necessary so that it stays up to date with the latest evolution of WordPress, latest plugins and latest theme files. This usually occurs bimonthly. Check out my latest psyblog article explaining the steps that I take.
What is WordPress?
For those who don't know WordPress is one of the most popular Content Management Systems (CMS) available, enabling web publishers to take control over their content. I have been designing and developing WordPress websites for over five years now completing more than 75 website projects on this platform.
Here is a small list of some of my most recent website project completions;
Mobler Design
Mobler Design lets you customise architect-designed furniture before you purchase it.
Conversant Media
We recently went live with Conversant Media's new website showcasing it's successful online publications and business approach.
ScooterHub
Newcastle now has a Scooter Hire service where you can book a scooter online. In close consultation with my client we also developed ScooterHubs' brand, print materials & vehicle signage.
Bend + Mend
Bend + Mend is a physiotherapist with four clinics located in the Sydney CBD. I worked closely with Bend + Mend to customise their WordPress theme to reflect the organisation's professionalism and personality.
Hamilton Loan Office
With pawn shops being all the rage now with the success of some U.S. TV programs Hamilton Loan Office thought it was time to go online and begin communicating there business to the world.
Branding, Print and Signage
I've also completed a heap of logos, printed campaigns and signage projects over the past few months that you can get a glimpse of over at my Facebook feed.
That's it for now, thanks for reading.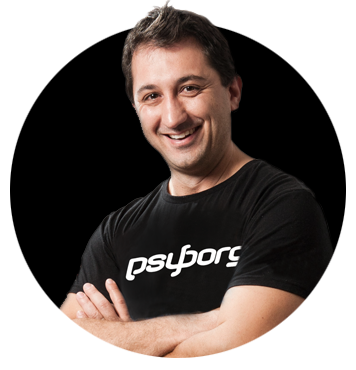 Daniel Borg
Creative Director
psyborg® was founded by Daniel Borg, an Honours Graduate in Design from the University of Newcastle, NSW, Australia. Daniel also has an Associate Diploma in Industrial Engineering and has experience from within the Engineering & Advertising Industries.
Daniel has completed over 2800 design projects consisting of branding, content marketing, digital marketing, illustration, web design, and printed projects since psyborg® was first founded. psyborg® is located in Lake Macquarie, Newcastle but services business Nation wide.
I really do enjoy getting feedback so please let me know your thoughts on this or any of my articles in the comments field or on social media below.
Cheers Daniel