Where is your Brand Positioned?
Have you ever thought about or determined where your brand sits amongst it's competitors? In this article I discuss brand positioning and why understanding this can help you when creating or communicating your brand.
What is Positioning and why is it important to your brand?
Positioning refers to where your brand is positioned in the market place in contrast to your competitors.
Positioning is often differentiated by price which usually also reflects quality and can be communicated by design.
Typical positions are;
Cheap

Value

Premium

Luxury
As an example, lets look at these four price positions and a business type that would fit in each. I am going to use restaurants as an example.
Cheap
Your local fast food restaurant of choice. Currently offering a value meals for $4.95 which includes a burger, chips, drink and ice cream. Now that's cheap! Perhaps aimed at teenagers or an easy and cheap family meal. They buy bulk food and everything is pre-processed ready to be served. The quality of the products may be questionable to some people. The design aesthetic is usually loud and chaotic, sometimes messy and disorganised giving the perception of cheap.

Value
Here I would classify a pub restaurant meal as value. You can usually get a meal for $20-$30, they often have specials on or occasionally a 'kids eat free' night. The quality isn't 5 star but usually tasty all the same. Here the design aesthetic could take on the current fashion and trends of the day, they are not cutting edge or out of the ordinary. The branding is usually normal & ordinary in order to appeal to a mass market.

Premium
Moving away from the pub and going to a 'real' restaurant. Who's focus is to serve higher quality cuts of meats and more upper class food. I would put your al a cart restaurant on your local dining street into this category. Here the branding is more refined with it's own personality to attract a particular market. In premium brands the branding tends to become more unique, considered & focussed.

Luxury
Here is the restaurant you would propose at! Something often with a view and where they sell quality sourced fresh food cooked by an experienced sous chef. Less is more comes to mind when thinking of luxurious brands where messaging is very confident as there is not need to say that much as consumers either get it or they are not in the know.
If we look at products on the market designed by different companies you can usually pick where their brand is positioned by the price which is then reflected in the design aesthetic of the brand.
Why is knowing your Brand Positioning important?
As a designer I like to understand the position of my clients brand as this dictates the design style we move with so as to create the right perception.
If you have created your client avatar, that is know who your target market is, you should have some idea of where you would like to position your brand. This can also help you to create your business culture, which looks at the internal aspects of your business. To determine business culture a business needs to have a set of beliefs, values and attitudes, if these are determined and are very clear then the business will attract the clients and customers that they want. So the culture of a luxury positioned restaurant will be very different to the culture of the cheap one, and this is then infused into the brand so as to leave a cohesive memory in the consumers mind.
Designers appreciate businesses who know their position, client avatar and culture as it will allow the designers to determine the appropriate style for the visual representation of the brand. So logos, colouring, advertising messaging, office interiors etc can all be created around your brand positioning.
If you do not know these things this is where we can help as this is one of the aspects we consider when hosting our brand workshops.
To Sum Up
Who is your client avatar? What is your business culture? How is your brand positioned? For a strong brand these are the questions that need to be answered to create a solid image for your business. And remember, as I have said many times, once it is set, consistency is key!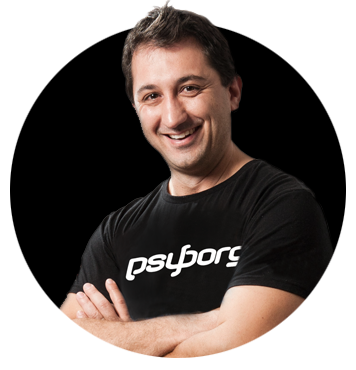 Daniel Borg
Creative Director
psyborg® was founded by Daniel Borg, an Honours Graduate in Design from the University of Newcastle, NSW, Australia. Daniel also has an Associate Diploma in Industrial Engineering and has experience from within the Engineering & Advertising Industries.
Daniel has completed over 2800 design projects consisting of branding, content marketing, digital marketing, illustration, web design, and printed projects since psyborg® was first founded. psyborg® is located in Lake Macquarie, Newcastle but services business Nation wide.
I really do enjoy getting feedback so please let me know your thoughts on this or any of my articles in the comments field or on social media below.
Cheers Daniel